Security Engineer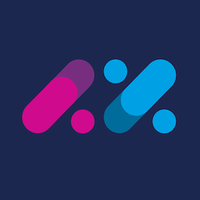 AppZen
Software Engineering
Pune, Maharashtra, India
Posted on Thursday, July 21, 2022
AppZen is the leader in autonomous spend-to-pay software. Its patented artificial intelligence accurately and efficiently processes information from thousands of data sources so that organizations can better understand enterprise spend at scale to make smarter business decisions. It seamlessly integrates with existing accounts payable, expense, and card workflows to read, understand, and make real-time decisions based on your unique spend profile, leading to faster processing times and fewer instances of fraud or wasteful spend. Global enterprises, including one-third of the Fortune 500, use AppZen's invoice, expense, and card transaction solutions to replace manual finance processes and accelerate the speed and agility of their businesses. To learn more, visit us at
www.appzen.com
.
We have taken off this year! Since releasing our platform in 2016, over 1,800 enterprises have standardized on AppZen, including four of the top five banks, four of the top ten media companies, four of the top ten pharmaceutical manufacturers, two of the top five aerospace companies, and five of the top ten software providers. We were a Gartner Cool Vendor and have been recognized as one of the fastest-growing technology companies in the market. In 2019 we received $50 million in Series C funding from Lightspeed, Redpoint and other leading venture capital firms.
Roles and Responsibilities :
Monitor computer networks for security issues.
Investigate security breaches and other cyber security incidents.
Install security measures and operate software to protect systems and information infrastructure, including firewalls and data encryption programs.
Document security breaches and assess the damage they cause.
Work with security team to perform tests and uncover network vulnerabilities.
Fix detected vulnerabilities to maintain a high-security standard.
Stay current on IT security trends and news.
Develop company-wide best practices for IT security.
Perform penetration testing.
Help colleagues install security software and understand information security management.
Research security enhancements and make recommendations to management.
Stay up to date on information technology trends and security standards.
Skills Required :
6+ years' experience as Information Security Analyst at a SaaS company.
AWS Infrastructure and security Knowledge.
Exposure to Application Security Architectures such as OWASP, TOGAF, SWE/SANS.
Good knowledge of SOC1/SOC2, ITIL and ISO 27001 a plus.
Hands on experience with Burp / Kali or other security tools.
We are equal opportunity employer and value diversity. All employment is decided on the basis of qualifications, merit and business need.