Release Engineer - Devops + Automation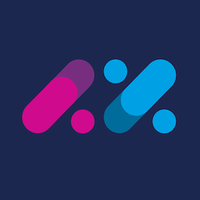 AppZen
Software Engineering
Pune, Maharashtra, India
Posted on Wednesday, July 27, 2022
AppZen is the leader in autonomous spend-to-pay software. Its patented artificial intelligence accurately and efficiently processes information from thousands of data sources so that organizations can better understand enterprise spend at scale to make smarter business decisions. It seamlessly integrates with existing accounts payable, expense, and card workflows to read, understand, and make real-time decisions based on your unique spend profile, leading to faster processing times and fewer instances of fraud or wasteful spend. Global enterprises, including one-third of the Fortune 500, use AppZen's invoice, expense, and card transaction solutions to replace manual finance processes and accelerate the speed and agility of their businesses. To learn more, visit us at
www.appzen.com
.
We've taken off this year! Since we released our platform in 2016, over 1,500 enterprises have standardized on AppZen, including three of the top ten banks, four of the top ten media companies, three of the top ten pharmaceutical manufacturers, two of the top five aerospace companies, and five of the top ten software providers. We were a Gartner Cool Vendor last year, have been recognized as one of the fastest-growing technology companies in the market, and we just announced
$50 million in Series C funding
.
Job Description :
3+ years managing SaaS product releases.
Ensure smooth releases for our AI Products.
Define and abide by stringent security standards.
Implement a strong change management process.
Ensure adherence and implementation of release management process.
Firm understanding of building blocks of cloud infrastructure i.e. Observability, Security, Reliability, Performance and Cost.
Work well in an Agile/Scrum environment, but also be responsive to urgent requests.
Maintain a high standard of work quality and encourage others to do the same.
Energetic individual with enthusiasm to learn new tools, technologies & processes
Must Haves :
Experience with JIRA.
Experience with Jenkins, ArgoCD or similar CI-CD tools.
Experienced with CI/CD pipeline as code.
Experience deploying SaaS products on AWS infrastructure.
Experience with ElasticSearch & Postgres.
Experience with groovy and shell scripting.
Experience with multiple product releases
Nice to have :
Experience with ECS/Fargate.
Experience with dockers /Kubernetes.
Python/ Java debugging
We are equal opportunity employer and value diversity. All employment is decided on the basis of qualifications, merit and business need.