Technical Writer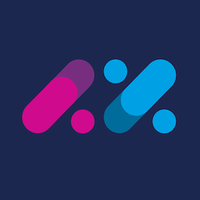 AppZen
Marketing & Communications, IT
Pune, Maharashtra, India
Posted on Tuesday, August 30, 2022
AppZen is the leader in autonomous spend-to-pay software. Its patented artificial intelligence accurately and efficiently processes information from thousands of data sources so that organizations can better understand enterprise spend at scale to make smarter business decisions. It seamlessly integrates with existing accounts payable, expense, and card workflows to read, understand, and make real-time decisions based on your unique spend profile, leading to faster processing times and fewer instances of fraud or wasteful spend. Global enterprises, including one-third of the Fortune 500, use AppZen's invoice, expense, and card transaction solutions to replace manual finance processes and accelerate the speed and agility of their businesses. To learn more, visit us at
www.appzen.com
.
We are looking for a Product Knowledge Specialist to join our Product Documentation Team.
Your primary responsibility will be building, conducting the review, analysis, and enhancement of the existing Knowledge Base content across our internal and customer-facing knowledge management systems. Today our content is stored in already constructed learning modules, including Knowledge
Base, learning
management system, and stand-alone files. With your support we will be able to solidify the quality of our existing content and support as well as enhance the curriculum to meet the needs of our employee, customer, and partner audiences.
An understanding of the technologies powering our Expense, AP, and Analytics products is critical for the successful implementation of our
SaaS
solution, so you will play a key role in clarifying and demonstrating the benefits and strengths of our solutions.
Responsibilities:
Building Documentation and performing reviews of Training Content, product user guides, release notes, articles etc
Review and understand the standards set in place by the AppZen Product Knowledge Management team.
Review the existing Appzen documentation and training content stored in the AppZen Knowledge Base repository for accuracy, grammar, gaps, and consistency.
Work on building a variety of resources like but not limited to - user guides, articles, release notes, technical documentation, enablement guides, AppZen's API documentation etc.
Requirements :
3-4 years of experience in technical writing skills with a strong grasp of the English language and grammar.
Strong communication skills with an ability to take product knowledge/instructions across global communications and platforms.
Understanding of the finance domain preferably in a techno-functional organization/role with a fair understanding of Accounts Payables (invoices processing systems) and Expense processing systems.
Familiarity with Google Workspace, JIRA/Confluence, Zendesk, and Knowledge Management portals.
We are equal opportunity employer and value diversity. All employment is decided on the basis of qualifications, merit and business need.