Incident Manager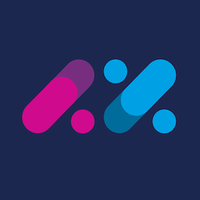 AppZen
Pune, Maharashtra, India
Posted on Saturday, December 24, 2022
AppZen is the leader in autonomous spend-to-pay software. Its patented artificial intelligence accurately and efficiently processes information from thousands of data sources so that organizations can better understand enterprise spend at scale to make smarter business decisions. It seamlessly integrates with existing accounts payable, expense, and card workflows to read, understand, and make real-time decisions based on your unique spend profile, leading to faster processing times and fewer instances of fraud or wasteful spend. Global enterprises, including one-third of the Fortune 500, use AppZen's invoice, expense, and card transaction solutions to replace manual finance processes and accelerate the speed and agility of their businesses. To learn more, visit us at
www.appzen.com
.
Responsibilities:
Managing and developing team members, managing projects, planning, and monitoring workload and resources
Interacting with Engineering, Operations, and cross-functional management regularly on high-profile technical issues while providing feedback and leadership to our product support team.
Team management, training, and appraisal need to be taken care
Handle customer calls, escalations, and internal escalations.
Prepare and share weekly and monthly reports.
Coordinate and help CSM and ISM and help them as and when needed
Authoring knowledge base articles and driving the internal knowledge sharing
Should be ready to work in a 24*5 shifts environment
Working off routine hours on occasion
It would be great if have AP domain knowledge.
We are equal opportunity employer and value diversity. All employment is decided on the basis of qualifications, merit and business need.