Sales Development Representative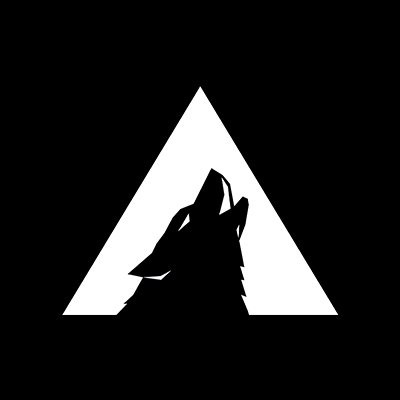 Arctic Wolf
Sales & Business Development
Newcastle upon Tyne, UK
Posted on Friday, April 29, 2022
Ready to make an impact? Arctic Wolf is looking for a Sales Development Representative to join our pack, based in our Newcastle upon Tyne, England EMEA head office location
Arctic Wolf, fresh off its unicorn valuation, is the leader in security operations in an exciting and fast-growing industry—cybersecurity. How fast are we growing? Well, Arctic Wolf was highly ranked in the Deloitte Fast Technology 500 for North America in both 2019 (#25) and 2020 (#104)! We have doubled headcount, customers, and revenue for five years running.
We are also cultivating a collaborative and productive work environment that welcomes a diversity of backgrounds and ideas to make our teams even stronger. In fact, we are recognized as one of the 2020 Best Places to Work (bizjournals.com).
About the Role:
The SDR position is the first interaction prospective customers have with Arctic Wolf. The team is comprised of tenacious, positive and hard-working individuals dedicated to outstanding achievement and success of themselves, the Sales team and the company. Arctic Wolf Networks is looking for self-motivated, flexible, team-oriented and creative sales team members looking to further build their career in Sales.
Responsibilities:
Tenaciously prospecting, qualifying and capturing leads and opportunities through prospecting via phone, Internet and social media
Creatively following up on inbound leads to further peak prospect interest
Successfully creating opportunities within your assigned region
Partnering with senior sales executives in your assigned region in pursuit of driving revenue for the organization and promotion within the Sales organization
Driving attendance to and attending events and tradeshows in partnership with senior sales executives
Creating a steady flow of outbound communications to drive engagement
Maintaining velocity to drive activity, prospective customer engagement and most importantly, revenue
Building rapport and cultivating relationships with a variety of team members
Demonstrating consultative sales approach by creating value based partnerships
Consistently achieving quota
Building rapport with prospective customers, partners (internal and external) and moving the sales process forward
Working diligently with your team members to share feedback and best practices
All other duties as assigned
Required Skills and Experience:
Fluent in either German, Dutch or one of the Nordic countries
1 – 2 years of professional experience beyond college, preferably in Sales, business development, lead generation, outbound calling or equivalent
Experience & enjoyment working in a collaborative team environment
Self-motivated and driven for outstanding results with focus on quality and the customer
Devotion to Sales development, achievement and driving career forward rapidly
Ability to be flexible and work in a rapidly changing, collaborative, fast-paced environment
Excellent oral, written and social media communication skills
Excellent creative, multi-tasking, problem solving and organizational skills
The ability to work with a variety of internal groups
Solid technical aptitude & business acumen
Curious, positive and aggressive attitude
Preferred Skills:
Knowledge of and/or experience with a CRM or content management tracking system
Excellent verbal and written communication skills working in a professional environment
Strong collaboration and team building skills
Ability to research, utilize and leverage social media and internet to qualify leads, drive opportunity and revenue
Security Requirements:
Conducts duties and responsibilities in accordance with AWN's Information Security policies, standards, processes and controls to protect the confidentiality, integrity and availability of AWN business information.
Background checks are required for this position
Working at Arctic Wolf:
Arctic Wolf recognizes that success comes from delighting our customers, so we work together to ensure that happens every day. We believe in diversity and inclusion, and truly value the unique qualities all employees bring to the organization. And we appreciate that—by protecting people's and organizations' sensitive data and aiming to end cyber risk— we get to work in an industry that is fundamental to the greater good.
All wolves receive compelling compensation and benefits package!
If you're excited about this role, but do not meet all of the qualifications listed above, we encourage you to apply anyway. We review all applications and still may consider you the right person for the role or have another open position where you're the perfect fit.
Arctic Wolf is an Equal Opportunity Employer and considers applicants for employment without regard to race, color, religion, sex, sexual orientation, gender identity, national origin, age, disability, genetics, or any other basis forbidden under federal, provincial, or local law.