Medical Assistant - FL (Tampa)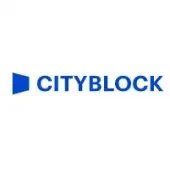 Cityblock Health
Tampa, FL, USA
Posted on Saturday, October 28, 2023
#communityhealth #healthcare
About Us:
Cityblock Health is the first tech-driven provider for communities with complex needs—bringing better care to where it's needed most, block by block. Founded in 2017 on the premise that "health is local" and based in Brooklyn, we are backed by Alphabet's Sidewalk Labs along with some of the top healthcare investors in the country.
Our mission is to improve the health of underserved communities. Importantly, our solutions are designed specifically for Medicaid and lower-income Medicare beneficiaries, and we meet our members where they are, bringing care into the home and neighborhoods through our community-based care teams and Virtual Care offerings.
In close collaboration with community-based organizations, local providers, and leading health plans, we are reorganizing the health system to focus on what matters to our members. Equipped with world-class, custom care delivery technology, we deliver personalized primary care, behavioral health, and social services to deliver a radically better experience of care for every member and community we serve.
Over the next year, we'll grow quickly to bring better care to many more members and their communities. To do this, we need people who, like us, believe that everyone should have good care for what matters to them, in their community.
Our work is grounded in a belief in the power of a diverse community. To close gaps in care and advance equity in the communities we serve, we have to start with making our own team diverse and inclusive. Our ways of working are characterized by creativity, collaboration, and mutual learning that comes from bringing together a community from diverse backgrounds and perspectives. We strive to ensure that every person on the Cityblock team, and every Cityblock member, feels supported and included as a part of our community.
Our Values:
Aim for Understanding

Be All In

Bring Your Whole Self

Lean Into Discomfort

Put Members First
About our Team:
We employ a field-based, home-based care model and are committed to meeting members where they are--in their homes, in their community, and in our Hubs. You will go above and beyond to connect with Cityblock members in a non-judgmental, respectful and empathic manner, to meet their needs, and to provide feedback to the system as a whole as we strive to do better every day.
About the Role:
The Medical Assistant supports the care team's delivery of clinical interventions in multiple ways, including direct member care. The Medical Assistant will be responsible for pre-visit preparation (e.g., getting member consents, rooming), procedural assistance and post-visit follow-up (e.g., care coordination for medical record requests, diagnostic tests, specialty referrals). Other responsibilities include support of quality and preventative health efforts, and the role may assist with operations, including inventory support.
This role is not a typical Medical Assistant role, because at Cityblock we go above and beyond to meet our members where they are at.
Engagement

Schedule and manage appointments per protocol or at the direction of the care team and/or provider

Send appointment reminders and confirmation
Reschedule and escalate "hard to reach" members as needed to prevent member loss
Schedule follow-up visits at the end of a patient's appointment
Support the reschedule process by ensuring appropriate tasks are sent to team members responsible for rescheduling; directly reschedule member appointments at the time of cancellation

Assess/Intake

Support provider during intake visits and clinical interventions longitudinally, as needed
Collect external provider contact information for appropriate record request

Clinical Visits, Practices & Procedures

Complete pre-visit tasks, including chart prep, review for quality opportunities and medical record requests
Check-in members, including verification of contact info, demographics and obtaining consent forms

Complete rooming process for provider appointments, inclusive of taking vitals, capturing medical history, completing clinical documentation, and setting up translation services
Obtain patient medical history, chief complaints, and other chart components at the start of the visit
Draw labs, administer vaccines, perform EKGs, and assist with other procedures as needed
Ability to meet with members in their community (home, SNF, shelter, hospital)
Fulfill other duties to support member care and initiatives as assigned (e.g., preventative care campaigns in the community)
Requirements for the Role:
HS Diploma or equivalent
Medical Assistant certification
Basic Life Support (BLS) certification is a requirement
3+ years of experience working in a clinical operations setting
You have pediatrics/vaccination experience
You have either completed the Medical Assistant curriculum of a MA program or became MA by completing and passing the registered MA certification.
Comfortable using technology to support members without in-person contact (telephone and text etiquette, virtual visit platforms, etc.)
Prior experience working within telemedicine
Understanding of how to use scheduling platforms to ensure accurate appointment scheduling and management
Understanding of how to use electronic health record systems and/or care facilitation platforms to ensure accurate documentation
Versed in Trauma Informed Care principles
Strong problem solving skills - comfortable making decisions and knows when to collaborate with other team members
Able to provide creative solutions to challenges within the healthcare system that are impeding optimization of members' care and health
Growth and learning mentality, ability to think outside the box, go outside the bounds of "traditional" responsibilitie
Standard clinic administrative functions, such as addressing inboxes, chart prep, review of quality opportunities, medical record requests, and post-visit workflows (e.g., review provider notes and close loops accordingly
Adaptable to change and prepared for frequent, fast-paced changes and shifting priorities
Self-starter who completes tasks in a timely manner and prioritizes effectively
Proficiency in multiple languages is a plus (not required for the role)
This position provides direct patient care that regularly involves heavy lifting and moving of patients and assisting with ambulation. Equipment aids and/or coworkers may provide assistance.
The physical demands and work environment characteristics described above are representative of those an employee encounters while performing the essential functions of this job. Reasonable accommodations may be made to enable individuals with disabilities to perform the essential functions.
This position requires frequent prolonged periods of standing and the employee must be able to bend over. The employee may occasionally be required to move with assistance machines and equipment of up to 200 lbs. and may lift chemical and water solutions of up to 30 lbs. up as high as 5 feet.
Based on Market needs, MAs may be dedicated to supporting Behavioral Health or Transitions of Care programs
This position is primarily based at a Cityblock Hub clinic.
What We'd Like From You:
A resume and/or LinkedIn profile

A short cover letter, please!
Cityblock values diversity as a core tenet of the work we do and the populations we serve. We are an equal opportunity employer, indiscriminate of race, religion, ethnicity, national origin, citizenship, gender, gender identity, sexual orientation, age, veteran status, disability, genetic information, or any other protected characteristic.
We do not accept unsolicited resumes from outside recruiters/placement agencies. Cityblock will not pay fees associated with resumes presented through unsolicited means.
Medical Clearance (for Member-Facing Roles):
You must complete Cityblock's medical clearance requirements, which include, but may not be limited to, evidence of immunity to MMR, Hepatitis B, Varicella, and a TB screen, or have an approved medical or religious accommodation that precludes you from being vaccinated against these diseases.
Covid 19 Update - Please Read:
Cityblock requires those hired into this position to provide proof that they have received the COVID-19 vaccine. Any individuals subject to this requirement may submit for consideration a request to be exempted from the requirement (based on a valid religious or medical reason) on forms to be provided by Cityblock. Such requests will be subject to review and approval by the Company, and exemptions will be granted only if the Company can provide a reasonable accommodation in relation to the requested exemption. Note that approvals for reasonable accommodations are reviewed and approved on a case-by-case basis and availability of a reasonable accommodation is not guaranteed. This vaccination requirement is based, in part, on recently established government requirements. The requirement is also based on the safety and effectiveness of the vaccine in protecting against COVID-19, and our shared responsibility for the health and safety of members, colleagues, and community.
The COVID-19 pandemic has severely impacted the health and lives of people around the world, including the vulnerable populations Cityblock serves. As a healthcare provider, Cityblock holds ourselves to the highest standards when promoting the health and safety of those who we serve. Given that the COVID-19 vaccines are one of the most powerful tools to fight this disease and save lives, Cityblock is implementing a COVID-19 booster mandate for Washington, D.C. employees under the guidance of local/state mandates.