Manager, Enterprise Risk Management & Business Continuity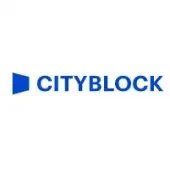 Cityblock Health
United States · Remote
Posted on Friday, November 3, 2023
#communityhealth #healthcare
About the Role:
The Manager, Enterprise Risk Management (ERM) & Business Continuity works under the direction of the Director, Compliance Program Management, and helps drive the implementation and maturity of ERM processes throughout Cityblock. The ERM Manager is a key contributor to the success of the ERM work plan, focused on capturing input from various stakeholders/sources and generating insights to drive risk-based decision making within business processes and strategic initiatives. The ERM Manager also supports business continuity management, identifying potential operational impacts that may threaten the Company, and providing a framework for building resilience, mitigating risks, and responding effectively to disruptions.
Responsibilities:
Enterprise Risk Management (ERM) Program:
Manage the enterprise risk management program
Manage and maintain the enterprise risk content in the GRC ensuring data integrity
Communicate with business owners to gather risks, controls and rating information
Use data analytics to identify trends and recommend targeted audits to assess adequacy of internal controls and compliance with company policies, state and federal laws and regulations
Prepare dashboards and reports
Support the creation and maintenance of enterprise risk management procedures, standards, training manuals and related resource materials
Business Continuity Program (BCP):
Manage and maintain the business continuity program content in the GRC
Communicate with business owners to ensure plans are updated on a routine basis, including when any major change occurs
Provide training to stakeholders on creating, maintaining, and executing the plan
Conduct tabletop exercises, report the results and make recommendations for improvement in the business continuity or supporting processes
Coordinate with Information Technology to ensure the Business Continuity Program is coordinated with the Disaster Recovery Plan
Respond to client requests for business continuity program information
Support the creation and maintenance of business continuity policies procedures, standards, training manuals and related resource materials
Role Requirements:
7+ years of experience in enterprise risk management. Additional experience in business continuity planning preferred
Subject matter expertise in enterprise risk management and business continuity programs
Knowledge of ERM and IT frameworks (COSO, CObit, NIST, ISO)
Knowledge or operations and support functions and ability to analyze processes and controls
Ability to think through hypothetical situations and concepts and to identify risks and weaknesses in various business processes
Strong project management and organizational skills
Cityblock values diversity as a core tenet of the work we do and the populations we serve. We are an equal opportunity employer, indiscriminate of race, religion, ethnicity, national origin, citizenship, gender, gender identity, sexual orientation, age, veteran status, disability, genetic information, or any other protected characteristic.
-
We do not accept unsolicited resumes from outside recruiters/placement agencies. Cityblock will not pay fees associated with resumes presented through unsolicited means.
We take into account an individual's qualifications, skillset, and experience in determining final salary. This role is eligible for health insurance, life insurance, retirement benefits, participation in the company's equity program, paid time off, including vacation and sick leave. The expected salary range for this position is $108,246 to $139,000. The actual offer will be at the company's sole discretion and determined by relevant business considerations, including the final candidate's qualifications, years of experience, skillset, and geographic location.
Medical Clearance (for Member-Facing Roles):
You must complete Cityblock's medical clearance requirements, which include, but may not be limited to, evidence of immunity to MMR, Hepatitis B, Varicella, and a TB screen, or have an approved medical or religious accommodation that precludes you from being vaccinated against these diseases.
Covid 19 Update - Please Read:
Cityblock requires those hired into this position to provide proof that they have received the COVID-19 vaccine. Any individuals subject to this requirement may submit for consideration a request to be exempted from the requirement (based on a valid religious or medical reason) on forms to be provided by Cityblock. Such requests will be subject to review and approval by the Company, and exemptions will be granted only if the Company can provide a reasonable accommodation in relation to the requested exemption. Note that approvals for reasonable accommodations are reviewed and approved on a case-by-case basis and availability of a reasonable accommodation is not guaranteed. This vaccination requirement is based, in part, on recently established government requirements. The requirement is also based on the safety and effectiveness of the vaccine in protecting against COVID-19, and our shared responsibility for the health and safety of members, colleagues, and community.
The COVID-19 pandemic has severely impacted the health and lives of people around the world, including the vulnerable populations Cityblock serves. As a healthcare provider, Cityblock holds ourselves to the highest standards when promoting the health and safety of those who we serve. Given that the COVID-19 vaccines are one of the most powerful tools to fight this disease and save lives, Cityblock is implementing a COVID-19 booster mandate for Washington, D.C. employees under the guidance of local/state mandates.