Director, Member Services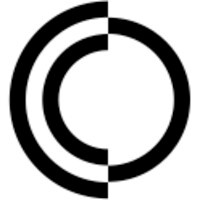 Collective Health
Administration
Plano, TX, USA
Posted on Friday, March 31, 2023
We all depend on healthcare throughout our lifetimes, for ourselves, and our families and friends, but it is notoriously difficult to navigate and understand. As an industry that comprises 20% of the US economy we think healthcare should work better for all of us. At Collective Health we believe it's time for a new day in healthcare where as members we are informed and empowered to make the right care choices when the decisions are urgent and critical.
Collective Health is opening a brand new office in Plano, Texas! We believe health benefits should be simple, accessible, and technology-driven. But moreover, we believe healthcare should be grounded by the people that it serves. To accomplish this, we are reimagining the operational core of health insurance. We are seeking a key leader to help deliver on this vision in the great state of Texas.
The Director of Member Services has a unique opportunity to build a new site and new team from the ground up and will be our key leader for our Texas-based Member Services Teams with key responsibilities to deliver superior results for some of our largest clients, their members and our employees. Our Member Advocates deliver white glove service to our members across the country and deliver an unparalleled level of service resulting in Customer satisfaction scores of 90%+, 70+ NPS results and consistent 90%+ employee engagement scores.
In this role, you will also contribute to our growing organization as a thought leader helping to develop and implement our servicing strategy for key clients, build our Texas based member Advocate team and ensure strong business processes and performance measurement mechanisms are in place cross functionally across all Member Experience teams. You will also be responsible for establishing the Collective Health culture, building and maintaining high performing teams and culture, while developing the next generation of leaders. You will also be the face of Collective Health Member Services working closely with our Account Management team to engage with strategic clients on understanding their needs, designing solutions for those needs and ensuring all teams deliver on mutually agreed upon results.
You will directly lead both Texas and Utah based Member advocate teams who are dedicated to key client support and work in a matrixed organization to collaborate with Member Claims, Care Navigation teams, Plan Operations, Eligibility, Implementation and other teams across the business to support your key clients.
Responsibilities:
Process & Strategy
Partner with Client Success to understand and ensure client requirements are clearly defined and delivered on cross-functionally

Create, model, and improve processes working cross functionally with multiple teams to improve processes and scale our operations while delivering an amazing customer experience

Approach and solve problems matter of factly and has low-ego

Masterfully collaborate cross functionally to deliver on complex requirements while driving out waste and maximizing member & client impact and productivity

Lead operations and continuous improvement initiatives, owning and delivering on P&L expectations

Act as a change agent to help establish common goals and create alliances across the organization to optimize success

Participate in strategy development as a thought leader and content expert sharing best practices, optimizing performance, and leading the transformation of our people processes and tools to continually evolve and innovate to always create more value for our clients and members.
Performance
Set and meet aggressive performance goals to drive performance, effectiveness and efficiencies

Drive for constant step-change improvements using your leadership skills, analytical abilities, and entrepreneurial grit

Own all management decisions regarding daily operations within assigned function
Leadership
Build, lead and develop a high performing team and the next generation of leaders for Collective Health

Help build and cultivate a culture of creativity, passion, drive, diversity and inclusiveness

Focus on development, performance and growth of your team

Help us to become an employer of choice in Texas

Develop long term strategic client servicing strategy

Represent all Member Experience teams with clients
Required Qualifications:
10+ Years Leadership experience in complex servicing or operations leadership environments

Healthcare / Health Insurance experience

Experience building out and managing customer service contact centers

Proven capabilities in leading cross functional, matrixed organizations with multiple stakeholders

Experience leading large teams across multiple sites

Experience managing complex work types

Experience building and implementing new processes and tools

Regular travel within Texas and to other Collective Health sites is required. (Estimated 20%)
Desired Qualifications:
Experience in technology and service environments preferred

Bilingual Spanish / English Strongly Preferred

Understanding of Self-funded health benefit plans a plus
Pay Transparency Statement
We are in the process of establishing a new office in the Plano, TX area. This will be a hybrid position based out of that office, with the expectation of being in office at least three weekdays per week. #LI-hybrid #LI-hybrid
The actual pay rate offered within the range will depend on factors including geographic location, qualifications, experience, and internal equity. In addition to the salary, you will be eligible for stock options and benefits like health insurance, 401k, and paid time off. Learn more about our benefits at https://jobs.collectivehealth.com/#benefits.
About Collective Health
Founded in 2013, Collective Health's ecosystem of innovative partners across care and benefits delivery, and powerful and flexible technology better enable employees and their families to understand, navigate, and pay for healthcare. By reducing the administrative lift of delivering health benefits, providing an intuitive member experience, and helping improve health outcomes, the company guides employees toward healthier lives and companies toward healthier bottom lines. Collective Health is headquartered in San Mateo, CA with locations in Chicago, IL, and Lehi, UT. For more, please visit collectivehealth.com.
Privacy Notice
For more information about why we need your data and how we use it, please see our privacy policy: https://collectivehealth.com/privacy-policy/.