Director, Client Success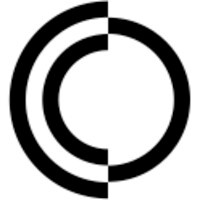 Collective Health
Customer Service
Plano, TX, USA
Posted on Saturday, April 8, 2023
We all depend on healthcare throughout our lifetimes, for ourselves, and our families and friends, but it is notoriously difficult to navigate and understand. As an industry that comprises 20% of the US economy we think healthcare should work better for all of us. At Collective Health we believe it's time for a new day in healthcare where as members we are informed and empowered to make the right care choices when the decisions are urgent and critical.
We continually strive to deliver superior value on health spend in addition to an excellent employer and an exceptional member experience. As the Director of Client Services, you will work with clients to serve as a thought partner to help them achieve their business objectives through implementation of our products and services. You will also build and run strong client service teams and serve as an internal advocate to work cross functionally to ensure that our teams deliver experiences that delight our clients.
As a Director, you will:
Work with key leaders to design and execute a strategic plan for your book of business that drives renewals and upsells

You will work cross-functionally with other CH experts to solve problems in a timely, practical, lawful, and responsive manner to ensure we deliver exceptional customer experience

In this position, you will become an expert on our software and workflows and work directly with our clients internal & external to help them maximize their benefits from our CH products

Develop deep client & consultant relationships with all key stakeholders

Seek flawless delivery of Collective Health's services in a way that highlights for clients and consultants our differentiated value proposition

Drive results for clients by developing and delivering data-driven strategies that inform and help advance their strategic objectives

Manage and direct smooth transitions for new clients from Sales to Implementation to Open Enrollment, and Launch, working cross-functionally to resolve all escalations necessary to ensure clients are delighted for Go-live.

Lead a segment of the client business deemed an appropriate fit for your skills and expertise. Segment leadership encompasses full responsibility for the clients, brokers and people assigned to your segment. This would include

Cultivating client and broker relationships and insights

Executing successful end-to-end contract negotiations

Exuding self-motivated ownership of metric-driven results, continually acting with a sense of urgency to ensure that results are attained

Exemplifying internal and external leadership

People management of any direct reports including development and tracking of performance metrics

Be on point with segment clients and partners for managing the key deliverables and issue resolution across the client lifecycle (sales, to implementation, go-live, renewal)

Embracing culture of learning and continuous improvement

Championing perpetual learning within Collective Health, to ensure that we anticipate market trends and offer industry-leading products and services
Your skills include:
Knowledge of healthcare/managed care business including many of the following:

Self-administered medical, dental and pharmacy product knowledge and experience, underwriting, risk and financial analysis skills, marketing processes, sales practices, account management and knowledge of administrative operations.

At least 10 years of experience working in a TPA or health insurance environment

Passion to serve clients with a strong focus on customer delivery and the ability to think in new and innovative ways.

Client/customer-facing relationships and communication

Successful track record and/or possesses clear aptitude as a leader, administrator, negotiator, and salesperson.

Strong persuasion skills and effective communicator; possesses excellent relationship-building skills.

Demonstrated planning/organizational skills; ability to prioritize and plan for both the long and short term; ability to work on many issues at once and to prioritize work.

Demonstrated ability to develop drive results and develop strong working relationships with matrix partners in the organization.

Effective speaking and communication skills; demonstrated presentation skills.

Cross functional project and stakeholder management
Pay Transparency Statement
We are in the process of establishing a new office in the Plano, TX area. This will be a hybrid position based out of that office, with the expectation of being in office at least three weekdays per week. #LI-hybrid
The actual pay rate offered within the range will depend on factors including geographic location, qualifications, experience, and internal equity. In addition to the salary, you will be eligible for stock options and benefits like health insurance, 401k, and paid time off. Learn more about our benefits at https://jobs.collectivehealth.com/#benefits.
About Collective Health
Founded in 2013, Collective Health's ecosystem of innovative partners across care and benefits delivery, and powerful and flexible technology better enable employees and their families to understand, navigate, and pay for healthcare. By reducing the administrative lift of delivering health benefits, providing an intuitive member experience, and helping improve health outcomes, the company guides employees toward healthier lives and companies toward healthier bottom lines. Collective Health is headquartered in San Mateo, CA with locations in Chicago, IL, and Lehi, UT. For more, please visit collectivehealth.com.
Privacy Notice
For more information about why we need your data and how we use it, please see our privacy policy: https://collectivehealth.com/privacy-policy/.