Manager, Corporate Accounting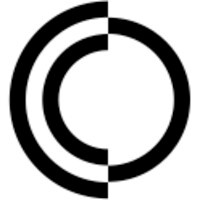 Collective Health
Accounting & Finance
San Mateo, CA, USA · Lehi, UT, USA · Chicago, IL, USA
Posted on Wednesday, May 17, 2023
We all depend on healthcare throughout our lifetimes, for ourselves, and our families and friends, but it is notoriously difficult to navigate and understand. As an industry that comprises 20% of the US economy we think healthcare should work better for all of us. At Collective Health we believe it's time for a new day in healthcare where as members we are informed and empowered to make the right care choices when the decisions are urgent and critical.
We are looking for a Manager to join the company's Corporate Accounting team and support the company's rapid growth. You will assist the team by improving controls and processes to meet our operational and reporting requirements that will help scale and shape our business. This position, which reports to the Controller, will work on a number of accounting functions, including but not limited to, managing a team of 2-3 accounting professionals, owning all company payables processes, performing stock administration activities, reviewing monthly journal entries and managing the month-end close process. This position will have a heavy focus on developing new scalable processes related to accounts payables, treasury management, stock administration and accounting organizational management.
What you'll do:
Review and approve journal entries and monthly reconciliations, primarily focusing on payables

Review and oversee month end close to ensure accurate and timely financial information is available

Lead a team of 2-3 people, which will scale with company growth

Develop more junior accountants into managers/supervisors

Lead the development of new payables, treasury, and stock administration processes and systems to support rapid growth

Collaborate cross functionally to develop scalable processes

Opportunity to develop technical accounting standards and memos

Document accounting policies capable of meeting annual audit requirements

Manage the relationship with external providers such as our external audit firm, tax firm, valuation firm

Manage the year-end audit and regulatory filings

Ad-hoc projects as assigned
To be successful in the role, you'll need:
Experience in leading and developing teams

Ability to work both independently and within a collaborative team environment

Excellent interpersonal skills

Strong analytical, teamwork and organizational skills

Positive, enthusiastic energy with a desire to learn

Bachelor's degree (Accounting highly preferred)

Understanding of GAAP

5+ years of accounting experience

Growth company, public company or Big 4/public accounting experience is a plus

Microsoft excel experience is required

Experience with Netsuite preferred

Experience with Carta is preferred

CPA or relevant license preferred

Excited to build a better health insurance company!
Pay Transparency Statement
This job can be performed in a location where we have an office: San Mateo, CA, Chicago, IL, or Lehi, UT, or hired for remote work in the following states: CA, CO, CT, FL, GA, IL, MA, MI, MN, NJ, NY, NC, OH, OR, TX, UT, or WA. The actual pay rate offered within the range will depend on factors including geographic location, qualifications, experience, and internal equity.
In addition to the salary, you will be eligible for stock options and benefits like health insurance, 401k, and paid time off. Learn more about our benefits at https://jobs.collectivehealth.com/#benefits.
About Collective Health
Founded in 2013, Collective Health's ecosystem of innovative partners across care and benefits delivery, and powerful and flexible technology better enable employees and their families to understand, navigate, and pay for healthcare. By reducing the administrative lift of delivering health benefits, providing an intuitive member experience, and helping improve health outcomes, the company guides employees toward healthier lives and companies toward healthier bottom lines. Collective Health is headquartered in San Mateo, CA with locations in Chicago, IL, and Lehi, UT. For more, please visit collectivehealth.com.
Privacy Notice
For more information about why we need your data and how we use it, please see our privacy policy: https://collectivehealth.com/privacy-policy/.