Team Lead, Member Advocacy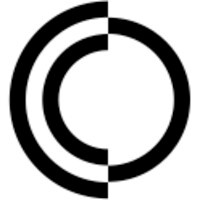 Collective Health
Plano, TX, USA
Posted on Thursday, May 18, 2023
We all depend on healthcare throughout our lifetimes, for ourselves, and our families and friends, but it is notoriously difficult to navigate and understand. As an industry that comprises 20% of the US economy we think healthcare should work better for all of us. At Collective Health we believe it's time for a new day in healthcare where as members we are informed and empowered to make the right care choices when the decisions are urgent and critical.
Our Member Advocate team is on the front lines of servicing our growing member population. As experts in health benefits, Member Advocates truly serve as advocates for our members navigating the complex system. We believe every member deserves concierge level service, which is why we obsess over providing a stellar experience to our members. These interactions across phone, email and chat help fuel innovation across departments. We are hiring a Team Lead to help manage our growing Member Advocate team. As a Team Lead, you will be responsible for building our team, helping define our culture, coaching team members, and providing regular feedback to ensure we are delivering incredible service and continuing to achieve our industry-leading NPS and CSAT metrics. You will also work cross-functionally across the organization, contributing to wider company goals and helping us build and scale our business.
What you'll do:
Manage a subset of advocates on our Member Advocacy team
Coach advocates through mastering the "Craft" of the role through consistent quality evaluations and feedback sessions
Handle member escalations from your direct reports and from clients
Work cross-departmentally on projects that impact the broader organization (Product, Design, Commercial)
Spend a portion of time responding directly to phone, email, and chat inquiries
To be successful in this role, you:
Want to simplify healthcare because you believe people deserve better
Are passionate about providing a great customer experience
Are excited to help young professionals develop in their career
It's a plus if you have:
A Bachelor's degree or higher
5 years of people management experience in a customer service organization
Experience scaling a team
Pay Transparency Statement
We are in the process of establishing a new office in the Plano, TX area. This will be a hybrid position based out of that office, with the expectation of being in office at least three weekdays per week. #LI-hybrid
The actual pay rate offered within the range will depend on factors including geographic location, qualifications, experience, and internal equity. In addition to the salary, you will be eligible for stock options and benefits like health insurance, 401k, and paid time off. Learn more about our benefits at https://jobs.collectivehealth.com/#benefits.
About Collective Health
Founded in 2013, Collective Health's ecosystem of innovative partners across care and benefits delivery, and powerful and flexible technology better enable employees and their families to understand, navigate, and pay for healthcare. By reducing the administrative lift of delivering health benefits, providing an intuitive member experience, and helping improve health outcomes, the company guides employees toward healthier lives and companies toward healthier bottom lines. Collective Health is headquartered in San Mateo, CA with locations in Chicago, IL, and Lehi, UT. For more, please visit collectivehealth.com.
Privacy Notice
For more information about why we need your data and how we use it, please see our privacy policy: https://collectivehealth.com/privacy-policy/.