Learning Specialist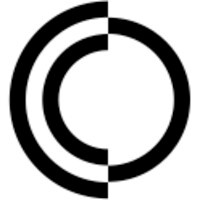 Collective Health
Plano, TX, USA
Posted on Friday, May 26, 2023
We all depend on healthcare throughout our lifetimes, for ourselves, and our families and friends, but it is notoriously difficult to navigate and understand. As an industry that comprises 20% of the US economy we think healthcare should work better for all of us. At Collective Health we believe it's time for a new day in healthcare where as members we are informed and empowered to make the right care choices when the decisions are urgent and critical.
The Member Experience Learning Team contributes to the success of Collective Health by ensuring our employees are prepared and knowledgeable about the work they will be doing. As the Learning Team we strive to be inclusive and authentic in all of our interactions. Our curiosity drives us to build a thoughtfully crafted curriculum, program and environment for our learners.
We are looking for a Learning Specialist to join our team to help facilitate new hire training and ongoing up-skilling training. All Learning Specialists should instill and encourage the Collective Health culture and values in all training interactions.
What you'll do:
Must be able to speak and write in Spanish

Collaborate with stakeholders to identify company training needs

Oversee and direct new hire training, workshops, and ongoing training sessions (virtually and in person)

Improve and implement an effective training curriculum by conducting evaluation via surveys and interviews

Train and guide new hires during new hire training in English and Spanish

Train and guide tenured employees during upskilling sessions

Assist with onboarding new Learning Team members by modeling Learning Specialist responsibilities and skills

Support peers with their new hire classes by assisting with preparation, coordination, and act as a SME where appropriate

Instill and encourage the Collective Health culture and values in all training interactions

Leadership and personnel management for new hire classes

Attend ALL computer pickup mornings for new hire classes (not just LOBs you support, unless you are in new hire)

Support with instructional design of content as needed and collaborate with instructional designer and Learning Team to ensure that training curriculum is up to date
To be successful in this role, you'll need:
Must be able to speak and write in Spanish

2 years related experience

Strong communication, presentation, and interpersonal skills

Basic knowledge of the latest corporate training techniques

Incorporate different techniques to accommodate Learning styles

Critical thinker who is not afraid to make bold recommendations

Desire for continuous process improvement mindset

Able to multitask and successfully operate in a fast paced, team environment

Able to conduct disciplinary conversations during new hire training period

Desire for continuous personal learning and skill building

Proficient time management and organizational skills

Proficient in Google Suite and Zoom

Strives for inclusivity and authenticity in all our interactions

Desire to build a thoughtfully crafted curriculum, program, and environment for our learners

Desire to provide a world class training experience
Pay Transparency Statement
We are in the process of establishing a new office in the Plano, TX area. This will be a hybrid position based out of that office, with the expectation of being in office at least three weekdays per week. #LI-hybrid
The actual pay rate offered within the range will depend on factors including geographic location, qualifications, experience, and internal equity. In addition to the salary, you will be eligible for stock options and benefits like health insurance, 401k, and paid time off. Learn more about our benefits at https://jobs.collectivehealth.com/#benefits.
About Collective Health
Founded in 2013, Collective Health's ecosystem of innovative partners across care and benefits delivery, and powerful and flexible technology better enable employees and their families to understand, navigate, and pay for healthcare. By reducing the administrative lift of delivering health benefits, providing an intuitive member experience, and helping improve health outcomes, the company guides employees toward healthier lives and companies toward healthier bottom lines. Collective Health is headquartered in San Mateo, CA with locations in Chicago, IL, and Lehi, UT. For more, please visit collectivehealth.com.
Privacy Notice
For more information about why we need your data and how we use it, please see our privacy policy: https://collectivehealth.com/privacy-policy/.