Growth Marketing Associate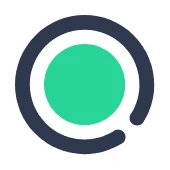 Datameer
Marketing & Communications, Sales & Business Development
San Francisco, CA, USA
Posted on Monday, May 29, 2023
About Us:
We are a well-funded, global software company headquartered in San Francisco with global offices across Europe backed by top tier investors including KPCB, Redpoint Ventures, and Next World Capital among others. Our customers include who's who of the fortune 100 and the list is growing!
We have a history of continued innovation since 2010, serving the fortune 100 providing an enterprise grade platform enabling trusted data-driven insights anywhere. Datameer's advanced data preparation, exploration and governance functionality makes it easy to transform big data into curated data sets to feed any analytics initiative. Using a hybrid architecture that spans on-premise and the cloud, Datameer helps organizations deliver new insights in days and operationalize them immediately, increasing agility and responsiveness of the analytics that drive the business.
We are looking for a data-driven, analytical, organized, intellectually curious and a proactive problem-solver. You stay up-to-date on the latest marketing trends and enjoy learning about and implementing new strategies.
RESPONSIBILITIES:
Understand the persona we are targeting on an intimate level. Understand the channels and offers that will get that persona to convert

Leveraging key channels such as digital advertising, web marketing, video, webinars, direct mail, events, field activities and more

Assist with acquisition and nurture campaign end to end: from ideation, to planning, to execution and performance tracking

Day to Day operations of marketing automation and website systems

Help develop content and creative to support acquisition and lifecycle programs

Innovate: continuously test and optimize targeting, bid strategies (when ads), creative and landing page experience to drive volume and ROI
EDUCATION AND QUALIFICATIONS / SKILLS AND COMPETENCIES:
1- 2 years experience in Demand Generation or Growth Marking driving B2B marketing activities

An analytical thinker with operational prowess who loves digging into the numbers

At ease with using various sales and marketing technology tools (wordpress, google analytics, ad vendors etc.)

Good writer. You'll be writing sales and marketing emails and occasional blog posts

Some experience with a wide variety of traditional marketing tactics and motions (SEO, SEM, social media, webinars, user groups, SEO, ad campaigns, content syndication etc)

Strong problem solving and analysis skills, along with solid business acumen.

Demonstrated capacity to manage multiple complex marketing programs at once
We are an equal opportunity employer. All qualified applicants will receive consideration for employment without regard to race, color, religion, sex, sexual orientation, gender identity, or national origin.