Product Owner *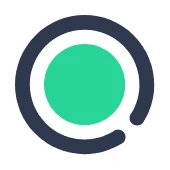 Datameer
Product
Toronto, ON, Canada
Posted on Monday, May 29, 2023
ABOUT US:
We are a well-funded, global software company headquartered in San Francisco with offices in Canada and across Europe. We have a history of continued innovation since 2010, delivering an enterprise grade platform enabling our customers to create agile, data-driven organizations. These customers include a Who's Who of the Fortune 100 and the list is growing!
Datameer is a Cloud Data Platform enabling the full data life cycle from search, access, and transformation of data from disparate data sources to cataloging analytics artifacts and providing a framework for sharing among analytic teams. It unlocks and extends the value of Cloud Data Warehouses, supporting multiple personas by lowering the friction between controlling an environment and accelerating analytical outcomes.
ABOUT YOU:
Datameer is looking for a Product Owner * in Halle, Germany; San Francisco Bay Area, US or Greater Toronto Area, Canada who will work closely with Engineering and Design to deliver the ultimate roadmap for our products.
But hey, we are not looking for just any Product Owner.
You love what you do. You eat, breath and sleep problem solving no matter what the context is and it is at the heart of what you love about products.

You understand software products. You get the SaaS business model.

You want to be part of a product team within a fast growing environment that supports each other, but also affords the freedom and autonomy to make your own decisions.

You value communication, organization and rational thinking and feel there is always time to do a sanity check, build excitement and celebrate successes (as well as failures.)
RESPONSIBILITIES:
Adopt the role as a scrum based Product Owner and partner closely with the development team and team lead.

Gather, validate, translate and prioritize buyer and user needs by utilizing internal and external sources for market, customer, competitive and product research.

Identify product opportunity by evaluating market / customer problems and competitor gaps.

Extract common industry-specific and horizontal use cases from customers and translate them into the product roadmap to improve workflows for a given persona.

Work closely with engineering and design teams to translate large roadmap items into logically-sequenced and actionable development plans.

Act as a subject matter expert for data analytics use cases that push the boundaries of typical analytics by using disparate sources of structured and unstructured data.

Prioritize agile sprints and communicate across teams so everyone understands how daily priorities relate to near and long term product vision.

Serve as the subject matter expert for the products and as a product evangelist to build external and internal awareness.
QUALIFICATIONS:
3+ years experience in product management roles in the data analytics space.

Technology background in analytics space and experienced in web-based software.

Experience in Scrum or other agile methodologies.

Experience in cloud services and products, especially SaaS, is a plus.

You take a proactive approach to product management, with strong follow-through, resourcefulness, attention to detail, and a willingness to work on whatever elements are needed to produce excellent software.

You are comfortable working closely with users, designers, engineers, and management.

You communicate with clarity, precision, and empathy.
You can identify the genuine needs based on a customer's wish list of features.
You can map a course from available technology and development resources to compelling solutions for customer needs.

Demonstrated ability to manage projects independently while meeting milestones on schedule, on budget and with quality

Ability to think strategically and execute tactically
* We are an equal opportunity employer. All qualified applicants will receive consideration for employment without regard to color, religion, sex, sexual orientation, gender identity, or national origin.
Qualified applicants with criminal histories will be considered for the position in a manner consistent with the Fair Chance Ordinance.
Note to Recruiters and Placement Agencies: Datameer does not accept unsolicited agency resumes. Datameer will not pay fees to any third party recruitment agency or firm in the absence of a signed agreement and will not be responsible for any agency fees associated with unsolicited resumes. Unsolicited resumes received will be considered property of Datameer.