Technical Product Consultant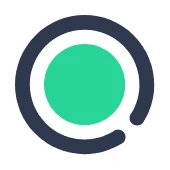 Datameer
IT, Product
Toronto, ON, Canada
Posted on Monday, May 29, 2023
ABOUT US:
We are a well-funded, global software company headquartered in San Francisco with global offices across Europe backed by top tier investors including KPCB, Redpoint Ventures, and Next World Capital among others. Our customers include who's who of the fortune 100 and the list is growing!
We have a history of continued innovation since 2010, serving the fortune 100 providing an enterprise grade platform enabling trusted data-driven insights anywhere. Datameer's advanced data preparation, exploration and governance functionality makes it easy to transform big data into curated data sets to feed any analytics initiative. Using a hybrid architecture that spans on-premise and the cloud, Datameer helps organizations deliver new insights in days and operationalize them immediately, increasing agility and responsiveness of the analytics that drive the business.
Datameer is looking to hire a Field Services Engineer within our Product Services group. In this position you will play the role of both lead consultant and field engineer. You will join a team of go-to resources to get hands-on with the product and related infrastructure to deliver value to our customers. You'll gather requirements from business leaders and design technical solutions to achieve their goals. You'll use your expertise to develop software to provide business value on and around the Datameer platform.
We are looking for someone who has a passion for working with application development, data analytics, and can take a consultative approach with the client. The focus is on efficiency, simplicity and building high impact customer features.
ABOUT YOU:
This is a widely scoped role; you enjoy and have experience in both hands on technical and business/data analysis roles. You'll be part of a team with incredible end-to-end capabilities and software development that shares your passion for technology and takes pride in making a tangible difference. You may have been called a Power User, Solution Specialist, or Architect. You understand the work you do will change how organizations and the industry can access, explore, and execute. You will be responsible for engaging with our customers to solve their technical and strategic needs.
Preferred candidate locations are out of New York and Toronto, but strong remote candidates will also be considered.
RESPONSIBILITIES:
Consulting
Lead customer teams and projects for our customers; be the face of Datameer to the project team during your scoped project.

Interface with customers to gather requirements and articulate technical design of a solution to customer

Create strong relationships, train others and evangelize your findings and implications.

Scope project work, maintain project status, communicate status, issues, risks, and escalate as appropriate within Datameer and with Customer teams.

Interface and collaborate with customer and Datameer team members both in project and outside, including other consultants and program management.

Provide hands on implementation, troubleshooting, and instruction in a customer facing role

Estimate efforts required to deliver a fully tested solution to customers, this may include integrations leveraging SDK, REST API's, or other programmatic approaches.
Technical
Full Datameer lifecycle ownership including installation through to analytical business outcomes; this requires a broad range of skills in the areas of analytics, data management, programming, and infrastructure architecture.

Integrate Datameer with tools and cloud based platforms within the big data ecosystem (e.g. Spark, Tez, Azure HDI, Amazon EMR, RedShift, Google DataProc etc…)

Design and develop plugins and extension services to aid customer users in data discovery, data preparation and analytics use cases

Interface with Datameer engineering groups to initiate product changes; be the customer advocate and represent the business to technology and technology to business.

Design, build and maintain distributed data processing components driving the core of the Datameer application stack

Influence product strategy and help drive product roadmap while developing cloud native analytics features against multiple public cloud platforms

Provide architectural guidance for both on-premise and cloud rollouts

Assist with application migrations of Datameer and guide strategy for data migrations

Maintain detailed documentation of Datameer lifecycle during customer engagements
Analytics
Lead business and data analytics teams to identify and define valuable outcomes.

Design, build, and mentor customer use cases and analytics.

Provide best practices and tools to assist with data preparation and ETL/ELT project work

WORK EXPERIENCE AND QUALIFICATIONS:
5-6 years of relevant experience in a technical support, professional services, or systems engineering with a customer facing role

1+ year of Snowflake administration and application deployment
Knowledge of professional software engineering best practices for the full software development life cycle

Applied experience with analytical development to create data pipelines, Machine Learning models, or Business Intelligence discoveries

Experience with cloud data technologies like Azure Data Lake, Azure HDInsights, EC2, EMR, RedShift

Experience with distributed data processing, in-memory technologies, data flow optimization, distributed search, cluster resource management, etc

Familiarity with SQL and NoSQL databases (ex. MySQL, Spark, etc.), data streaming and integrating unstructured data will be plus

Analytical experience, understanding the value that data can offer to a business unit is preferred

Strong experience in Linux operating systems including shell script authoring

Ability to work and thrive in a fast-paced environment, learn rapidly and master diverse technologies and techniques

Experience mentoring customers and colleagues

Strong communication and self-management skills.

Experience with Agile development teams and excellent interpersonal skills

Availability to travel to customer sites

Demonstrated experience with agile project management and comfort with project management concepts

Organized thinker, high level of communication to people of various technical skill set and acumen
We are an equal opportunity employer. All qualified applicants will receive consideration for employment without regard to race, color, religion, sex, sexual orientation, gender identity, or national origin.
Qualified applicants with criminal histories will be considered for the position in a manner consistent with the Fair Chance Ordinance.