Enterprise Sales Executive KSA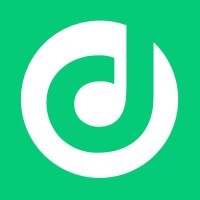 Deliverect
Sales & Business Development
Saudi Arabia
Posted on Friday, January 13, 2023
Who are we?
Deliverect is in hyper-growth! As a global SaaS Unicorn, our mission is to be the backbone of on-demand food, with over 250 million orders completed, operating globally.
We simplify online order management to help restaurants, cloud kitchens and food chains around the world become faster, smarter and more connected, so they can serve even more delicious food to their customers.
With real-time insights they can manage inventory, track revenue growth, automatically update stock, adjust menus globally and spot new opportunities across platforms with ease.
Who do we work with?
The most popular and up-and-coming food delivery platforms around the globe, along with your local takeaway restaurants and stores! We also partner with Point Of Sale (POS) Software providers, ensuring we work together in the FoodTech space to deliver a market-leading product.
Our People
Located in our hubs across Europe, North America, South America, Australia and the Middle East we are growing rapidly. We are ambitious, take ownership and celebrate success with the entire team. Because we have a deep level of respect for each other, there is always room to learn and develop.
Reason for the role
As an Enterprise Sales Executive you will initiate our growth in the Saudi Arabia market. This new and exciting role will see you build relationships with some of the largest Hospitality and Food Groups in the region. Leading every aspect of the sales cycle, you will be sourcing and qualifying new companies that would value the Deliverect product .
Connecting with internal departments, you will strategically engage potential customers , with comprehensive explanations and demonstrations of our technology. Ultimately, closing big deals that will result in long term, mutually beneficial relationships.
Tasks and responsibilities
Management of complex sales cycles and contract negotiations with decision-makers and key C-level executives.
Manage the end-to-end sales process of Deliverect including coordinating internal resources such as Sales engineers, Product management, support, finance and legal.
Performing discovery calls, web demonstrations and customer meetings, as well as the preparation of customer-specific product presentations and workshops.
Continuous relationship building with existing customers to achieve cross-selling and upselling.
You keep meticulous notes to track our engagement with prospective customers, using Hubspot CRM and other sales tools.
Responsible for personal target compliance, reliable revenue forecasting and ownership of sales pipeline as communicated through CRM.
Job Requirements
Minimum 5 years' experience of Enterprise sales with, SaaS, or Food Tech.
You have a high level of competence and the ability to present and position yourself professionally and empathically with all management levels (C-Level) to generate successful customer relationships.
Approach new prospects, transform them into satisfied customers and you have a deep understanding of the requirements of enterprise companies
You are convincing with professional communication and negotiation skills.
Extensive experience with lengthy sales cycles and the independent management of key accountsYou work in a structured, organised and goal-oriented way.
You are an entrepreneurial individual, analytical in the way you think.
University Degree a must.
Perfect command of English and Arabic.
What we offer?
Fast-growing SaaS scale-up recently awarded Unicorn status
Plenty of scope to develop and take ownership
Competitive salary
Range of benefits
We want to support everyone. We offer flexibility around working hours, locations and office days
Diverse international team; regular company and team events
Transparency and visibility including a weekly company sprint on vision, strategy, roadmap and progress
Constantly innovating product with weekly releases, constant new features and incremental optimisations
An early position in a scaling international scale-up with strong growth plans
Be a part of solving some of the biggest challenges facing the global food tech market
Equal Opportunities
We value strength from diversity, embracing our differences by working together within a safe and inclusive working environment. You are welcome at Deliverect for who you are, no matter where you come from or what you look like. Our workplace is for everyone. We are committed to treating everyone fairly and equally. If you need any support during our recruitment process, please get in touch talent@deliverect.com.