Technical Support Agent - French or Portuguese Speaking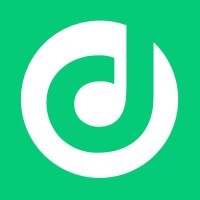 Deliverect
IT, Customer Service
Mexico City, Mexico
Posted on Friday, April 14, 2023
Who are we?
Deliverect is in hyper-growth! As a global SaaS Unicorn, our mission is to be the backbone of on-demand food, with over 250 million orders completed, operating globally.
We simplify online order management to help restaurants, cloud kitchens and food chains around the world become faster, smarter and more connected, so they can serve even more delicious food to their customers.
With real-time insights they can manage inventory, track revenue growth, automatically update stock, adjust menus globally and spot new opportunities across platforms with ease.
Who do we work with?
The most popular and up-and-coming food delivery platforms around the globe, along with your local takeaway restaurants and stores! We also partner with Point Of Sale (POS) Software providers, ensuring we work together in the FoodTech space to deliver a market-leading product.
Our People
Located in our hubs across Europe, North America, South America, Australia and the Middle East we are growing rapidly. We are ambitious, take ownership and celebrate success with the entire team. Because we have a deep level of respect for each other, there is always room to learn and develop.
How you will contribute to our mission?
Our Technical Support Agent helps our existing customers optimise our product, resolving any issues in the point of sale (POS) so that it continues to connect to partners like Deliveroo, Takeaway, UberEats etc.
With your help our customers can resolve issues quickly so they can deliver for their customers, and our internal customer support teams can communicate technical issues with you for resolution.
You will be the technical support between customers externally and a point of contact for customer support teams internally. From Zendesk tickets to proactive support, you will make sure things work, helping customers with their issues. We will support you in understanding our product and help you develop your product knowledge; you just need the appetite to learn!
Communication and proactive technical support is central to the role; with our partners, customers and your colleagues. Close communication with customers, whether it's by phone, email, video call or on-site visits. You make it work and solve their toughest challenges.
In this role you will
Solve the challenges customers are facing as fast as possible
Efficiently identify the cause of any issues
Solution-minded; troubleshooting and resolving technical issues
Collaborative: cooperate with the onboarding and development teams to optimise the customer experience
In short, you solve customer technical problems proactively, and communicate to our internal teams so we can make things easier for customers and partners.
Skills you'll need
You can speak English and French or Portuguese fluently
Minimum 2 years'+ experience in a customer supporting role supporting technical products or SaaS or similar
You are able to deal with high volumes of questions coming from customers and partners
You are customer-oriented and can keep calm during stressful situations
You can work independently and know how to prioritise and problem solve
You are interested in the digital world (software/mobile) and have the ability to work cross-functionally in a fast-paced startup environment
Demonstrable experience in tech support or customer care
Able to be on-site in our office at least 2-3 days per week
Hours of work: Working between 7.00 am - 11.00 pm on a regular basis Monday - Friday, and weekends on a rotating schedule, holidays depending on business needs.
What we offer
Fast-growing SaaS scale-up recently awarded Unicorn status
Plenty of scope to develop and take ownership
Competitive salary
Range of benefits
We want to support everyone. We offer flexibility around working hours, locations and office days
Diverse international team; regular company and team events
Transparency and visibility including a weekly company sprint on vision, strategy, roadmap and progress
Constantly innovating product with weekly releases, constant new features and incremental optimisations
An early position in a scaling international scale-up with strong growth plans
Be a part of solving some of the biggest challenges facing the global food tech market
Equal Opportunities
We value strength from diversity, embracing our differences by working together within a safe and inclusive working environment. You are welcome at Deliverect for who you are, no matter where you come from or what you look like. Our workplace is for everyone. We are committed to treating everyone fairly and equally. If you need any support during our recruitment process, please get in touch talent@deliverect.com.