Director, Product Design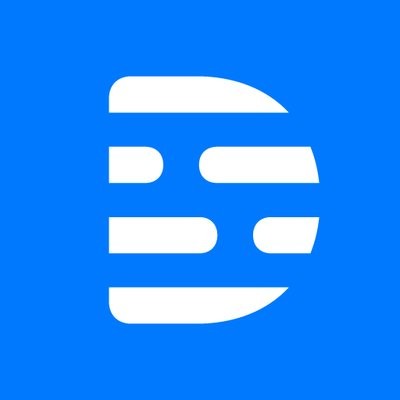 Descript
Product, Design
San Francisco, CA, USA · Montreal, QC, Canada · Remote
Posted on Thursday, July 13, 2023
Director, Product Design
This is the first design manager we've hired at Descript. You'll report to our VP of Product, and manage our product design and user research team. We are looking for a design leader who gets their energy from managing and growing a team, and loves helping teams solve complex systems design problems.
Our design team currently consists of four product designers and one user researcher. Each of them are talented individuals with unique skills, and they deserve a design leader who will help and inspire them do the best work of their lives, and grow in their careers while doing that. We are looking to roughly double the size of that team in the coming year, and you will be responsible for leading that hiring and building a strong design team culture.
Our product is an intricate web of interconnected features, which means design at Descript is mostly about systems design. Designers who do well here are ones are the ones who love mind melting puzzles, where you have to figure out how to keep all the interconnected parts straight in your head, and build something that has structural integrity while elegantly serving the needs of users and bringing them moments of delight.
If this type of challenge excites you, we'd love to talk.
Responsibilities
Manage and mentor our product design team, to help them do the best work of their lives, and growing in their careers
Lead and evolve our design process from discovery to delivery, ensuring that designs are user-centered, effective, and scalable
Scale our design team and evolve our design principles so that our product teams can iterate quickly and consistently
Work with your team, engineering, product management, product marketing and leadership to ensure that we're delivering delightful user experiences
Foster a culture of design excellence and continuous improvement of both our product and our design process
Requirements
10+ years in product design, with 5+ years of that as a design manager
Experience on a fast-growing team, where you've operated in a fast-paced environment of uncertainty
Excellent communication, collaboration, and leadership skills, with the ability to inspire and motivate a team
Demonstrated experience in application systems design, with a passion for solving complex problems
Strong knowledge of design tools, technologies and process best practices
A strongly held belief that details matter
Nice to haves
Experience building and/or working on a creation tool (e.g. word processor, design tool, audio or video editing app)
The base salary range for this role is $189,000-$245,000. Final offer amounts will carefully consider multiple factors, including prior experience, expertise, and location, and they may vary from the amount above.
About Descript
Descript is building a simple, intuitive, fully-powered editing tool for video and audio — an editing tool built for the age of AI. We are a team of 100 — with a proven CEO and the backing of some of the world's greatest investors (OpenAI, Andreessen Horowitz, Redpoint Ventures, Spark Capital).
Descript is the special company that's in possession of both product market fit and the raw materials (passionate user community, great product, large market) for growth, but is still early enough that each new employee has a measurable influence on the direction of the company.
Benefits include a generous healthcare package, catered lunches, and flexible vacation time. We currently have offices in San Francisco and Montreal, and are open to folks working remotely between PT and ET time zones. Whether you love WFH or can't wait to get back to being in person, we're interested in offering an environment that works for you.
Descript is an equal opportunity workplace—we are dedicated to equal employment opportunities regardless of race, color, ancestry, religion, sex, national origin, sexual orientation, age, citizenship, marital status, disability, gender identity, or Veteran status. We believe in actively building a team rich in diverse backgrounds, experiences, and opinions to better allow our employees, products, and community to thrive.