Product Manager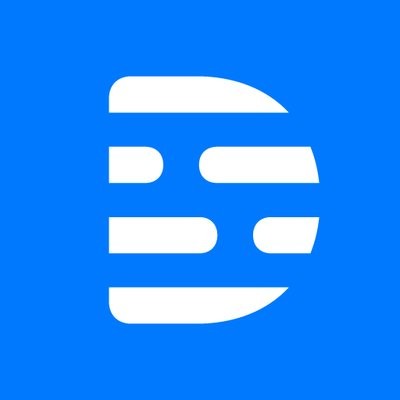 Descript
Product
San Francisco, CA, USA · Montreal, QC, Canada · Remote
Posted on Wednesday, August 2, 2023
Descript's vision is to build the next generation platform to enable easy and fast creation of audio and video content powered by cutting-edge AI. Building a revolutionary way to record, transcribe, edit and mix spoken audio and video comes with a series of unique challenges and requires solving hard and complex problems.
You'll help define the strategy, build the roadmap and ship features for one of our key product teams. You'll work closely with a team of world-class PMs, engineers, designers, researchers and product marketers who are all driven to do the best work of their careers.
What you'll do…
Drive the feature roadmap for your team, from idea generation through to execution and analysis. You'll bring clarity and focus to your team, and help them deliver value to users reliably and effectively.
Collaborate with design, engineering and marketing to ship product features that delight our users and deliver meaningful impact on Descript's business. You'll sweat the details on product quality.
Develop a deep understanding of our users and their needs. You'll use qualitative and quantitative insights to help develop your team's strategy and inform your product ideas.
Embrace data-informed decision making, by developing and testing product hypotheses. You'll capture insights from growth test success and failures, and communicate them to the broader team.
What you'll bring
Experience: You have 3+ years of product management experience at a SAAS company, preferably in a startup environment.
Empathy: You care deeply about understanding customers, and have demonstrated experience in doing customer discovery and defining features that solve customer problems.
Structured thinking: You are highly organized and process-oriented, and are comfortable working in environments where individuals are responsible for setting their own day-to-day priorities.
Excellent communication skills: You are known for clear, direct communication (written and verbal) and collaborating well with a diverse set of colleagues (engineers, designers, marketers and executives).
Technical skills. You are technically-minded PM; you have experience using analytics and business intelligence platforms to understand user behavior.
An appreciation of quality: You are enthusiastic about your favorite products, and can articulate why they're incredible. You have experience collaborating with designers and engineers to build intuitive and delightful user experiences.
The base salary range for this role is $170,000- $200,000/year. Final offer amounts will carefully consider multiple factors, including prior experience, expertise, and location, and they may vary from the amount above.
About Descript
Descript is building a simple, intuitive, fully-powered editing tool for video and audio — an editing tool built for the age of AI. We are a team of 125 — with a proven CEO and the backing of some of the world's greatest investors (OpenAI, Andreessen Horowitz, Redpoint Ventures, Spark Capital).
Descript is the special company that's in possession of both product market fit and the raw materials (passionate user community, great product, large market) for growth, but is still early enough that each new employee has a measurable influence on the direction of the company.
Benefits include a generous healthcare package, catered lunches, and flexible vacation time. We currently have offices in San Francisco and Montreal, and are open to folks working remotely between PT and ET time zones. Whether you love WFH or can't wait to get back to being in person, we're interested in offering an environment that works for you.
Descript is an equal opportunity workplace—we are dedicated to equal employment opportunities regardless of race, color, ancestry, religion, sex, national origin, sexual orientation, age, citizenship, marital status, disability, gender identity, or Veteran status. We believe in actively building a team rich in diverse backgrounds, experiences, and opinions to better allow our employees, products, and community to thrive.