Head of Sales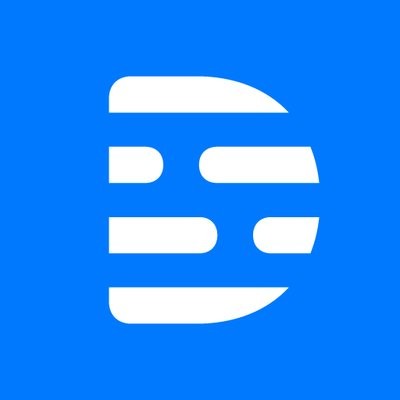 Descript
Sales & Business Development
San Francisco, CA, USA · Montreal, QC, Canada · Remote
Posted on Tuesday, October 3, 2023
At Descript, we've spent the last six years building a magical and versatile audio/video creation tool that's beloved by scores of podcasters and video creators.
While most of our customers are solo creators or small teams, the product has reached a level of maturity that we're now seeing promising organic adoption of Descript among businesses. By making it fast and easy to look and sound good, Descript is adding video to the communication toolkit of marketers, sales and support representatives, training and recruiting teams, all while serving as a company-wide tool for internal collaboration.
So while enterprise sales is currently small, it's one of our most exciting near-term growth opportunities - we're looking for an up-and-coming sales leader to make it happen.
Responsibilities
Scale our Enterprise Sales Motion. You'll lead the enterprise sales and success team (current two people), working closely with marketing identify the ICP, generate leads, and develop a playbook that we can use to further scale the program.
Lead Generation Strategy. work with Marketing to identify the ICP and iterate on the lead generation playbook.
Develop a High Touch PLG Motion. Thousands of teams are already using Descript. You'll figure out which of them can be expanded and cultivated as enterprise leads.
What this isn't: We're looking for someone who is more of a "zero to one" type that loves the challenge of wading into ambiguity and figuring out how to crack the code on selling a horizontal product to enterprises, much more than someone whose specialty is scaling sales teams and processes to dozens/hundreds of reps.
Requirements
Career Stage: You should have 3+ years managing a sales team. We're looking for someone in that sweet spot where they have enough management experience that they're not going to be learning the basics on the job, but they still love to get their hands dirty on the frontlines in all the nitty gritty details.
Resourcefulness: You should be able to point to a "zero to one" style initiative you've led in the past - something where you've had to figure out the playbook from a state of ambiguity, not just executed on a playbook that was already in place.
Tools: You should know Salesforce well - and generally, be comfortable with your tools. We're big believers at Descript in the leverage provided by the optimal use of tools and look for leaders who
Domain Experience: We'd love to find someone with experience working on a SAAS tool and with a PLG freemium motion and a horizontal customer base - i.e. a product like a project management or productivity tool where there's not necessarily one clear buyer.
The base salary range for this role is $180,000-$250,000. Final offer amounts will carefully consider multiple factors, including prior experience, expertise, and location, and they may vary from the amount above.
About Descript
Descript is building a simple, intuitive, fully-powered editing tool for video and audio — an editing tool built for the age of AI. We are a team of 125 — with a proven CEO and the backing of some of the world's greatest investors (OpenAI, Andreessen Horowitz, Redpoint Ventures, Spark Capital).
Descript is the special company that's in possession of both product market fit and the raw materials (passionate user community, great product, large market) for growth, but is still early enough that each new employee has a measurable influence on the direction of the company.
Benefits include a generous healthcare package, catered lunches, and flexible vacation time. We currently have offices in San Francisco and Montreal, and are open to folks working remotely between PT and ET time zones. Whether you love WFH or can't wait to get back to being in person, we're interested in offering an environment that works for you.
Descript is an equal opportunity workplace—we are dedicated to equal employment opportunities regardless of race, color, ancestry, religion, sex, national origin, sexual orientation, age, citizenship, marital status, disability, gender identity, or Veteran status. We believe in actively building a team rich in diverse backgrounds, experiences, and opinions to better allow our employees, products, and community to thrive.