Head of Product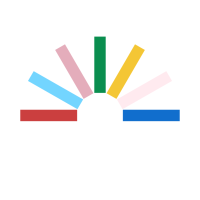 Fable
Product
Remote
Posted on Thursday, March 30, 2023
Fable
is a mission-driven start-up based in Silicon Valley, founded in 2019 by global tech industry veteran
Padmasree Warrior
.
We are building Fable because stress, anxiety, depression, and social isolation
are on the rise
and
affecting people globally
, across all age and income levels — and we can help. Stories
promote empathy
, emotional intelligence, and other cognitive abilities that can lead to better mental health.
Just 30 minutes of reading
every day can improve our mental well-being. Fable helps our community make reading a daily healthy habit. Community members enjoy the many benefits of reading while making deeper human connections with other readers. We are backed by top investors, including Redpoint Ventures, Tiger Global, M13, Gaingels, and notable angel investors who believe in our mission and team.
🏗 WHAT WE ARE BUILDING
Fable is a community-powered platform for discovering, reading, and discussing books, articles, and podcasts, for deeper connections, upskilling, and mental wellness.
Social Reading
Fable makes it easy for people to discover, join and build communities to read together based on their interest graph. Fable members read together, sharing highlights, comments and insights. We make reading interactive and fun in the Fable eReader.
Organized Reading
Fable helps people organize all of their reading in one central place. Members can create reading "Lists," share their lists, follow other members, import their reading lists from other platforms, and rate and review books. We make personalized recommendations based on your reading preferences.
Healthy Habits
Every day, Fable helps members set and reach their reading goals to reap the wellness benefits of reading. Our communities set their own milestones to pace themselves and fill the micro-moments in their lives with stories.
We're looking for an experienced Head of Product to join our distributed team in building the world's best platform for social reading and exceptional stories.
This is a critical player-coach role where you will lead Fable's core social product with a team of PM's supporting you as well as manage one of the full-stack product development squads that contribute to our social reading platform and enabling growth loops.
💪🏽 WHAT YOU WILL DO
- Develop and own the product vision, strategy and roadmap for the social and growth pillars of the Fable platform
- Lead the product management team and product development process
- Shape the overall product culture
- Hire, coach and retain a high-performing product team
- Collaborate with cross functional teams in engineering, design, editorial and business
- Identify new expansion opportunities that will lead to increased engagement and retention on Fable's social reading platform
- Lead a full stack development team (we call them squads) that consists of design + engineering to deliver against an ambitious roadmap
- Own features end-to-end from concept through launch and beyond to deliver meaningful business impact
- Work with our data and user research teams to combine the power of quantitative and qualitative data to inform our vision, strategy, and roadmap
- We are a small team, so you must be willing to be both a coach and a player. This means you are excited to roll up your sleeves along with the rest of us and execute as an IC, while we scale the team
✔️ SKILLS YOU WILL NEED
- Minimum 10 years of product management experience w/ a growth mindset
- 5+ years of experience building and leading product teams
- Exceptional communication skills to build productive working relationships between engineering, design, editorial and business teams
- Expertise in growth and monetization for a consumer social or two-way marketplace company
- High attention to detail
- Track record of successful impact in a start-up/scaling businesses
- Proven track record of playing both a leadership and supporting role in shipping great products - from inception to launch
😊 IS THIS YOU?
- You're analytical and highly data-driven.
- You take ownership and responsibility and can drive projects to get impactful results.
- You love working with smart, fun, sincere and dedicated peers.
- You want to be the one to make it happen.
- You are resilient and can cope with ambiguity.
- Comfortable in a fast-paced and at times unpredictable start-up environment.
👐🏽 YOUR TEAM AT FABLE
At Fable, you'll join a passionate, high-performing and empathetic team of people who love stories. We are proud to work on a purpose-driven product with a mission of improving mental wellness. We are a tech company with the soul of an artist. We are an early-stage startup and as such a constant work in progress. We have no time for bureaucracy and are looking for leaders, not spectators. We listen, understand, and consider before we judge. We are committed to diversity and inclusion, and have a set of values that are an integral part of our company culture. Please check out our diversity and inclusion manifesto and company values
here
.
This is a unique opportunity if you are looking to join a small team making a big impact, and work on a fast-growing product while having fun along the way.
- Annual Base Pay for this role: $180k - $220k (dependent on location and commensurate with experience)
- Competitive stock options
- Comprehensive health and dental plans
- Open and transparent culture
- Parental leave (we believe in life integration not just work-life balance)
- Work from anywhere, any time
WANT TO LEARN MORE ABOUT FABLE?
-
Check out
our Founder's message, meet our team and read our principles to make sure we are right for you
-
Listen
to our Founder talk about mental wellness and stories
We are an equal opportunity employer and embrace diversity at our company. We do not discriminate by race, religion, color, national origin, gender, sexual orientation, age, marital status, veteran status, or disability status. We are a gender-balanced team committed to diversity and an inclusive environment.