Regional Vice President, Health Plan Partnerships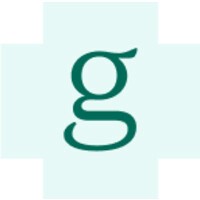 Garner Health
Sales & Business Development
Remote
Posted on Friday, March 17, 2023
Garner's mission is to transform the healthcare economy, delivering high quality and affordable care for all. By helping employers restructure their healthcare benefit to provide clear incentives and data-driven insights, we direct employees to higher quality and lower cost healthcare providers. The result is that patients get better health outcomes while doctors are rewarded for practicing well, not performing more procedures. We are backed by top-tier venture capital firms, are growing rapidly and looking to expand our team.
We're looking for an RVP of Health Plan Partnerships to launch and expand Garner's health plan relationships. Garner has built distribution partnerships with some of the largest and most sophisticated health plans in the country. This role will oversee the management and expansion of these partnerships by forming deep relationships with the executive and sales teams at our partner plans and ensuring Garner is part of the plan's near and long term strategy. This role has national scope and reports to the SVP of Health Plan Strategy and Partnerships.
Responsibilities will include:
Prospect, educate, accelerate, and close complex deals with health plans

Act as the main point of contact for market leaders within our existing health plan partners

Drive accountability with our health plan partners towards shared commercial goals

Build and maintain relationships with key executives and industry influencers

Collaborate with internal organizations to complete deals and ensure long-term account health

Become an additional spokesperson for the business at conferences and other industry events
Ideal candidate has:
8+ years of Sales/BD experience with 5+ years of health plan experience

Deep understanding of the payer market, including various LOBs including self-funded and fully-insured

Track record of high achievement and exceeding quota

Ability to work independently and lead executive relationships

Ability to launch and learn new markets

A willingness to "roll up your sleeves" and do whatever is necessary to ensure company success

A desire to be a part of our mission to improve the U.S. healthcare system
What we look for at Garner:
Mission first: Garner's mission is to transform our healthcare system. Everything else is secondary.

Extraordinary or nothing: Our mission is audacious. We only succeed by producing exceptional results.

Communicate courageously: We say what needs to be said even when challenging.

Supportive community: Our path is difficult, so we spend extra time supporting each other on the journey. It's also more fun that way.
The base salary range for this position is: $140,000 - $180,000 annually. This position is also commission eligible. Compensation for this role will depend on a variety of factors including qualifications, skills and applicable laws. In addition to base compensation this role is eligible to participate in our equity incentive and competitive benefits plans.
If you are hired, we may require proof of full vaccination against COVID-19. Reasonable accommodations will be considered on a case-by-case basis for exemptions to this requirement, in accordance with applicable law.