Software engineer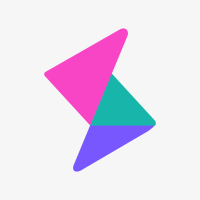 Height
Software Engineering
San Francisco, CA, USA · Remote
Posted on Thursday, October 7, 2021
About us
At Height we're building tools to help the whole company work together, better. Founded in 2018, we're just getting started and looking for talented people to join our early team.
About the role
We're looking for engineers who are ready to roll up their sleeves and own shipping projects end-to-end.
You'll work with product and design to build new product features, improve performance, reliability, and craft of the app, as well as fix bugs and build internal tools to increase team productivity.
We need thoughtful folks who care deeply about the user and the product experience.
We look for team players who enjoy pitching in to accomplish shared goals.
Our stack includes TypeScript, Node.js, React, and Postgres, but no background expertise in these is required.
About the team
We're super early stage, and the team is operating completely remotely, with teammates in places like NYC, SF, Philadelphia, Boston, and Zurich. The team is comprised of ex-Stripe, Instagram, Quora, Foursquare, and Sunrise/Microsoft folks, so we're very down-to-earth, experienced startup folks. Height is a Series A stage startup, backed by Redpoint Ventures, Matrix Partners, Lightspeed, IA Ventures, and a number of great angels, including founders of Front app, AngelList, and Clearbit, the CEO of GitHub, and more.