Enterprise Account Executive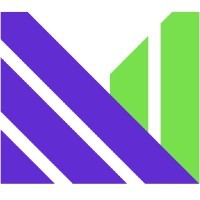 Materialize
Sales & Business Development
New York, NY, USA
Posted on Tuesday, November 1, 2022
Who We Are:
Materialize is the streaming SQL database company that makes it easy for any developer or analyst to understand streaming data, answer complex questions and build intelligent applications using standard technology. Whether it's delivering personalized experiences, accurately identifying fraud, building predictive AI, or discovering new business opportunities, the ability to run complex queries on multiple streams of data and keep their answers up to date is critical to making better decisions about the changing world around us.
Materialize is the only true SQL streaming, cloud-native database built from the ground up to meet the needs of modern data products: Fresh, Correct, Scalable – all in a familiar SQL UI. We have a vibrant developer community on Slack and we work in public on GitHub as much as possible.
The Materialize team includes engineers who were early employees of Cockroach Labs, Ververica, and Stripe. Our work builds on top of Timely Dataflow and Differential Dataflow, both created by our co-founder Frank McSherry, a world-leading computer scientist with decades of award-winning research in all aspects of data.
Investors:
Kleiner Perkins, Redpoint Ventures and Lightspeed Venture Partners.
About The Role:
As an Enterprise Account Executive, you will be responsible for partnering with new business prospects as well as existing customers to educate, evaluate, scope, launch, and grow their use of Materialize. We are partners in diligence for companies evaluating our services, we educate the market, solution with our potential customers, and ensure we are delivering value for them while meeting/exceeding our revenue goals for Materialize.
Responsibilities:
Lead full sales cycles including prospecting, scoping, negotiations, and growth of the customer. This includes growing existing customers to drive net dollar expansion.

Work closely with Field Engineering to be trusted advisors to potential customers evaluating Materialize for their business in a competitive market.

Develop both inbound and outbound pipelines as part of our data-informed Product Lead Sales model.

Deliver presentations, demonstrations, and coordinate resources to help new customers make informed decisions about their technology choices.

Take ownership of your business and operate with an entrepreneurial spirit.

Collaborate across all lines of business to effectively communicate the voice of the customer, capture product feedback, and to ensure an exceptional user experience.

Be comfortable educating on the value of new technology and approaches to solving problems.
About You:
5+ years of SaaS field sales experience selling databases, data warehouses, streaming technology, or data-centric platforms

Track record of meeting/exceeding quota

Ability to work independently and collaborate well across the organization

Excellent presentation, verbal and written communication skills

Strong knowledge of solution selling with experience navigating complex sales cycles, engaging with C-suite executives, and negotiating SaaS agreements
Bonus:
Materialize is scaling our go-to-market teams globally and this will be a foundational hire for our Sales organization. Beyond being a proven and enthusiastic sales professional the right person for this role will enjoy discussing and contributing to our GTM strategy. This is an opportunity to be involved in not only closing deals but how we close deals.
We understand it takes a diverse team of highly intelligent, passionate, curious, and creative people to develop the exceptional product we are building. Our dynamic team has incredible perspectives to share, just as we know you do, and we take great pride in being an equal opportunity employer.