VP of Marketing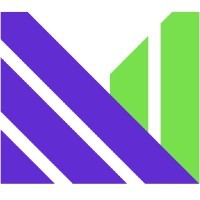 Materialize
Marketing & Communications
New York, NY, USA
Posted on Tuesday, May 16, 2023
Who We Are:
Materialize is the streaming SQL database company that makes it easy for any developer or analyst to understand streaming data, answer complex questions and build intelligent applications using standard technology. Whether it's delivering personalized experiences, accurately identifying fraud, building predictive AI, or discovering new business opportunities, the ability to run complex queries on multiple streams of data and keep their answers up to date is critical to making better decisions about the changing world around us.
Materialize is the only true SQL streaming, cloud-native database built from the ground up to meet the needs of modern data products: Fresh, Correct, Scalable – all in a familiar SQL UI. We have a vibrant developer community on Slack and we work in public on GitHub as much as possible.
The Materialize team includes engineers who were early employees of Cockroach Labs, Ververica, and Stripe. Our work builds on top of Timely Dataflow and Differential Dataflow, both created by our co-founder Frank McSherry, a world-leading computer scientist with decades of award-winning research in all aspects of data.
Investors:
Kleiner Perkins, Redpoint Ventures and Lightspeed Venture Partners.
About the Role:
For the past four years, the team at Materialize has been hard at work building a real-time database with world-class technical talent. We've just reached an exciting milestone: we launched our fully-managed cloud product and signed our first customers. Now that we're ready to bring our platform to market, we're eager to invest in and scale our marketing team.
We're looking for an experienced executive to join Materialize as our VP of Marketing. The VP of Marketing will wholly own our global marketing efforts and will sit on our executive team. They will determine how we present Materialize to the market, how we should engage with our audience of developers and engineers, and spearhead our internal market research efforts.
This is a unique opportunity to build a marketing organization from the ground up at a company with ample resources to do it right – we've raised $100M from leading VC firms, including Lightspeed Venture Partners, Kleiner Perkins, and Redpoint Ventures. Better yet, we already have a few key players in place on the marketing team who will make it possible for you to start executing on your very first day with us.
Your responsibilities:
Develop our marketing strategy – our branding, voice, positioning, and engagement strategy – and drive its execution

Drive our internal market research efforts, delivering the results to our executive and technical teams

Represent marketing and its needs in our regular leadership meetings

Run the day-to-day operations of the marketing team

Hire and grow your team as required
About You:
You believe in the importance of building trust with a technical audience and can point to how you've done this in the past

You have deep experience in marketing a technical product to different types of developers and engineers

You are strongest at product marketing, and have a working familiarity of the other types that will be required – developer marketing, growth marketing, and more

You are an experienced manager and have preferably managed a cross-functional team

You have demonstrated the ability to recruit excellent talent and to grow your team
We understand it takes a diverse team of highly intelligent, passionate, curious, and creative people to develop the exceptional product we are building. Our dynamic team has incredible perspectives to share, just as we know you do, and we take great pride in being an equal opportunity employer.