Onboarding Specialist, Special Operations - Latin America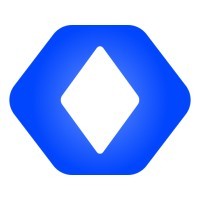 Owner.com
Operations
Remote
Posted on Thursday, August 24, 2023
Owner is the all-in-one platform that restaurants use to succeed online.
You can think of it as Shopify meets HubSpot, but specifically for restaurants.
Thousands of restaurant owners use our tools to build their website, drive online orders, create their own branded app, manage their customer relationships, and set up marketing automations.
Learn more about the problems we are solving for our customers
here
.
We're starting by helping independent restaurants succeed online.
But it's not just restaurants that need our help. All local service-based businesses are struggling with this same set of problems. Huge technology corporations are taking their customers, bleeding their profits, and making it difficult for them to survive.
So, once we nail the solution for restaurants – we'll scale it into every other local business type.
Our vision of the future is making sure that the tens of millions of local business owners get the support and technology they need to succeed in the digital age.
With less than 80 teammates, we have one of the highest ARR/headcount ratios of all-time in our category. Our team includes alumni from tech companies such as Shopify, Instagram, Robinhood, DoorDash, SpaceX, ServiceTitan and institutions such as Stanford, Berkeley, Brown, Wharton, and Y Combinator.
In just over 3 years, we've reached $xx,xxx,xxx in annualized revenues and have raised over $43,000,000 in venture capital.
More importantly, we've helped thousands of restaurant owners save their businesses - and not only survive, but thrive.
🫵 Why we're looking for you
As a Special Operations Onboarding Specialist at Owner you will play a vital role in ensuring the continued success of the Onboarding team and our Restaurant Partners by being the engine of efficiency and high-leverage support for the OB team.
Your specialized expertise will be essential in identifying and resolving process bottlenecks and increasing efficiency by providing churn risk and last-mile launch support to maximize the number of cases onboarded each month.
You will work closely with the onboarding team to diagnose, implement and address inefficiencies, focusing on specialized areas such as Google Business Profile (GBP), Yelp, Cloudflare, Mobile Apps, and Otter. Additionally, you will contribute to quarterly team projects aimed at enhancing the overall performance and output of the Onboarding team.
This is a 100% remote position based in the Latin America region.
💻 The impact you will have
Expert Specialization: Specialize in the identified bottleneck areas (GBP, Yelp, Cloudflare, Mobile Apps, Otter, etc.) to become a subject matter expert, provide guidance to the team in overcoming challenges in their cases, and generate documentation to empower Onboarding to become more adept at these identified bottlenecks.
Churn risk & Last-Mile Launch Support: Collaborate with the onboarding team to help get cases over the line, providing expert support to ensure successful and timely onboarding of clients. Offer responsive and hands-on last-mile launch support to maximize the number of cases successfully launched each month.
Core Onboarding: Participate in core onboarding duties, including (but not limited to) RPs that primarily speak Spanish, to push the needle forward MoM for the overall Onboarding team.
Bottleneck Diagnosis: Identify and analyze bottlenecks or inefficiencies in the onboarding process, such as GBP, Yelp, Cloudflare, Mobile Apps, Launch RP engagement, and Otter, to streamline operations and enhance efficiency.
Quarterly Projects: Take part in quarterly projects that aim to identify and address gaps in efficiency within the Onboarding process. Develop and implement innovative solutions to enhance the effectiveness of the entire Onboarding team, dislodge roadblocks, and maintain gained efficiency within the team.
Continuous Process Improvement: Continuously assess and enhance processes, tools, and techniques used by the Onboarding team to ensure optimal performance and RP satisfaction.
Data Analysis: Utilize data-driven insights to identify patterns and trends, proactively suggesting improvements and efficiencies in the Onboarding process.
Collaboration: Collaborate with cross-functional teams, including Restaurant Success, Product Development, and Sales, to foster a culture of knowledge sharing and collaboration.
👥 Who you'll work with
This role reports to Andres Bonilla, Lead of the Onboarding Special Operations Team
This role will collaborate with and partner cross-functionally with members of our Customer Success, Sales, Operations and Product teams.
✅ Minimum requirements
Excellent English speaking and writing skills (native or fully bilingual)
SaaS client onboarding or software implementation experience
You thrive in fast-paced environments where changes and pivots won't impact your ability to be successful
You invest in your own professional and personal growth and development
You're genuinely passionate about independent restaurants and advocating for small business owners
It's a plus if you've worked in a restaurant at one point in your career!
🏆 Pay and benefits
The estimated yearly base salary range for this role is $28,000 - $35,000 USD
This role is eligible for additional benefits and perks, depending on location