Lead Data Scientist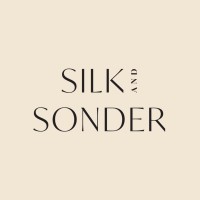 Silk and Sonder
Data Science
Remote
Posted on Thursday, August 3, 2023
About the Company
Silk + Sonder is in the business of building bridges - taking people from life's chaos, anxiety, and stress to joy, productivity, and intention with ease. Founded in 2019 by Meha Agrawal, former Stitch Fix / Goldman Sachs software engineer, and backed by a slate of top investors including Redpoint Ventures, Tim Kendall, and Gokul Rajaram, Silk + Sonder's science-backed, holistic approach to daily mental wellbeing has landed us 4.9 stars on the App Store, millions in revenue, and tens of thousands of devoted brand fanatics all across the country - well on our way to disrupting the $450Bn self-care industry. Through personalization, accountability, and accessibility, we are committed to making mental wellness a proactive affair, and catalyzing positive change and fulfillment in our customers' lives, no matter what setback or milestone they face.
About the Role
The Lead Data Scientist at Silk + Sonder is responsible for applying a data-driven approach to quantitatively and qualitatively understand our customer behavior and identify the biggest levers for growth and retention across our digital and core platforms. You will collaborate with and report to the Founder & CEO, a former software engineer and product manager for Goldman Sachs, Stitch Fix, The Muse, to help make Silk + Sonder a household name. You will be instrumental in paving the way for company culture which means that you should have a results-driven mindset, a willingness to embrace your inner child, and a growth-mindset.
Our focus is to understand what opportunities exist for us to reduce friction in our customers' ability to learn, grow, and realize value with Silk + Sonder. As a Lead Data Scientist, you will analyze complex data sets to uncover our most impactful opportunities to provide all customers a world-class member experience while improving our business leverage. This role will be pivotal in identifying and driving tech-led strategies to guide the growth of our rapidly growing customer base.
You will be responsible for building robust data models to help answer complex business questions using data and identifying strategic opportunities to optimize a predictive customer journey. You are a thought leader who challenges the status quo, believes in continuously improving business processes, and is eager to drive change management in the context of a rapidly evolving consumer business. The right candidate has the grit, agility, and analytical mindset to drive big change. As our first Data Science hire, we're looking for someone to prove the utility of Data Science so we can build out a larger Data Science function over time.
You must embody curiosity, professionalism, and an above-and-beyond work ethic. We are specifically looking for individuals who embody our core values of:
Speed - rapid rate of learning and swift speed of execution

Excellence - opts for the solution that will optimize for success

Radical Thoughtfulness - within the content created, the member experience, and with our team and partners

Lean - scrappy but not sloppy

Relentless Optimism - thinks like an owner, operates like a champion

Drive - hungry and ambitious
Responsibilities
General

Combine data from disparate data sources with superb accuracy in deliverables, while proactively solving for scalability, automation, and reliability.

Create visualization, dashboards, and presentations that will evangelize our experimentation efforts with senior leadership, driving impact on a key company initiative.

Improve customer and financial outcomes using algorithms and analytics.

Lead, inspire, and foster a culture of solving for the customer first within your role and beyond.

Develop and implement cross-functional programs, processes, and tools to drive performance and productivity improvement.

Act as a strategic thought partner for your stakeholders across the organization including the Customer Care, Warehouse Operations, Marketing, Product, and Sales teams.

Assist in the design of statistically significant experiments that lead to customer growth, engagement, and retention.

Pivot and adapt to drive forward key initiatives in a fast-paced business unit

Collaborate with team leaders and CEO to develop, implement, and iterate on a holistic customer strategy.

Marketing Analytics

Partner with our marketing team to optimize our consumer brand, lifecycle, and performance campaigns to drive higher conversion rates, lower CAC, and higher LTV

Optimize our growth by creating analysis and bringing insights to efficiently scale paid customer acquisition strategy (online and offline) across channels including but not limited to: paid social, paid search, SEO, content marketing, referral, email, influencer marketing, podcast, radio, affiliates, and video advertising

Unlock our customer funnel by mining data to understand purchase behavior, churn, and engagement metrics across our product and customer segments

Product Analytics

Analyze product and user data to help with personalization, clustering, and targeting efforts to create a frictionless experience for customers.

Monitor key product metrics and KPIs to assess performance and identify areas for improvement.

Develop and maintain comprehensive product dashboards and reports to communicate key findings and insights to stakeholders.

Create and deliver regular performance reports to relevant teams and executives, highlighting actionable recommendations based on data analysis.
Requirements
4+ years of industry experience in Data Science and/or Analytics with experience in SQL, data reporting, modeling, and warehousing, business intelligence, etc.

3+ years of experience with tools such as Looker, JIRA, Amplitude, Segment, etc.

Ability to ramp up quickly on new technologies and methods.

Experienced using applied statistics and applying advanced analytical techniques (Python, R and other languages) to drive more efficient business processes.

Endless curiosity and hunger to learn and invest in self-growth.

Results-driven, with a proven track record of success.

Ability to thrive in a fast-paced working environment and can pivot and work autonomously.

Superb communicator and able to translate data: cross-functionally, laterally and vertically.

Experienced in owning all stages of program and change management, from ideation and hypothesis testing through gaining buy-in and execution.

Have world-class project management skills and can also work independently with extreme attention to detail, the ability to see the bigger picture, and a self-starter mentality who possesses the intellectual curiosity and ability to solve problems.

Actively assist in the development of others, driving best practices, standards, and methodology.
Benefits
Direct impact on improving women's relationships with themselves as well as with others

Collaborative, fast-paced team environment that offers ownership and autonomy alongside working with incredibly smart, authentic people

Competitive compensation + equity participation and 401(k) option

Flexible work-from-anywhere-anytime policy (we love world travelers, homebodies, and everything in between as long as things get done!)

Unlimited vacation + company holidays

Introspective, wellness experiences and retreats
|||Remote|||||||||t_AcCoVymGHGk9Yl|||FULL_TIME|||USD|||HOUR|||single||||||||||||false|||