Patient Care Coordinator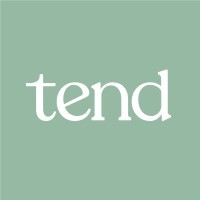 Tend
Operations
Fairfax, VA, USA
Posted on Saturday, April 15, 2023
Tend is a dental services provider reimagining dentistry from the ground up. We offer a full range of services, from cleanings, to restorations, to orthodontics, to oral surgery. Our beautiful, state-of-the-art dental studios are located in major metro areas across the U.S., including NYC, DC, Boston, Atlanta, and Nashville. And we're looking for dental hygienists to join our rapidly growing team.
Tend does dental differently for patients and providers alike. We want our patients to look forward to their dental visits, thanks to easy booking, soothing spaces, warm hospitality, and ethical care. And we want our team members to love their jobs more than ever, thanks to a supportive culture, constant development opportunities, the best technology, and first-rate compensation.
The patient care coordinator experience at Tend:
Patient Care Coordinators at Tend [Studio Name] are a key part of helping our patients look forward to the dentist. We call this role the Welcome Bar Associate. Patient Care Coordinators greet each patient as they arrive for their appointment with Tend. They also ensure we have a calm and welcoming environment for patients. Most of all, patient care coordinators are part of a collaborative dental team, have supportive leadership, have access to ongoing growth and development opportunities, and enjoy great benefits.
You're a patient care coordinator who has:
Proven top-notch customer service and hospitality experience in a fast-paced, high-volume environment.
Ability to organize, prioritize and multitask.
Willingness to initiate tasks and perform duties without direct supervision.
Excellent communication skills and able to work with a diverse team.
A positive, can-do attitude.Previous dental experience is a bonus!
As a patient care coordinator at Tend, you will:
Welcome & comfort guests as they visit our Tend studio.
Provide consistent, high-quality service and hospitality to guests, in-studio, and as needed, through email or by phone.
Partner with the Studio Manager in daily operational tasks, such as scheduling, tidying, preparing for closing/opening, and inventory management.
Collaborate with the entire Studio Team, including our Dentists & clinicians, to optimize operations to create a positive impact on the guest experience.
Maintain a strong knowledge of our ever-growing offering of products & services.
What Tend offers patient care coordinators like you:
Generous compensation package
Medical benefits, dental benefits, and vision benefits
401(k) benefit with a 4% match
Oral health stipend benefit at Tend
Pre-tax commuter benefits
Generous paid time off plus company holidays
Tend is a place where dentistry is transformed into the empowering, human, and joyful experience it should be—for your patients, and for you.
The highest standard of care - Our providers always adhere to ADA guidelines
Outcomes over quotas - We respect provider autonomy and put patient needs first
Beautiful dental studios - Our award-winning spaces are designed to soothe and delight patients
An infusion of hospitality - We want your patients to look forward to seeing you
Warm, collaborative culture - We're an inclusive, curious team that's driven by excellence
Career development - We provide in-person mentorship and free, world-class courses
High-tech environment - Our dental studios are equipped with cutting-edge clinical technology
Top-notch compensation package - We offer best-in-class base pay and comprehensive benefits
Tend is an Equal Opportunity Employer:
Tend is committed to promoting a work environment in which differences are respected, employees are treated fairly, and individual contributions are valued and rewarded. We are proud to be an Equal Opportunity Employer.This policy applies to all terms and conditions of employment, including recruiting, hiring, placement, promotion, termination, layoff, recall, transfer, leaves of absence, compensation and training.