Dental Assistant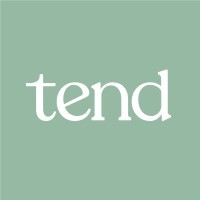 Tend
Westport, CT, USA
Posted on Sunday, April 16, 2023
At Tend, we're combining top-notch care with incredible environments, elevated hospitality, consumer-grade technology, and curated products to redefine going to the dentist as a whole-you wellness experience.
Join the team that makes going to the dentist an experience people look forward to! Reimagining dentistry takes commitment, collaboration and creativity. These are the qualities we look for in our team members.
We're adding a Dental Assistant to the Tend team, to increase the efficiency of the dentist in the delivery of quality oral health care.
Responsibilities
Prepares operatory for the guests and is an integral part of the guest experience flow.
Prepares guests for dental treatment by welcoming, comforting, seating, and preparing Studio Guests.
Provides information to guests and employees by answering questions and requests.
Provides instrumentation by sterilizing and delivering instruments to the treatment area; positioning instruments for dentists' access; suctioning; passing instruments.
Provides materials by selecting, mixing, and placing materials on instruments and in the guest's mouth.
Provides diagnostic information by exposing and developing radiographic studies; pouring, trimming, and polishing study casts.
Maintains guest appearance and ability to masticate by fabricating temporary restorations; cleaning and polishing removable appliances.
Helps dentists manage dental and medical emergencies by maintaining CPR certification, emergency drug and oxygen supply, and emergency telephone directory.
Documents dental care services by charting in guest records.
Maintains safe and clean working environment by complying with procedures, rules, and regulations.
Protects guests and other team members by adhering to infection-control policies and protocols.
Ensures operation of dental equipment by completing preventive maintenance requirements; following manufacturer's instructions; troubleshooting malfunctions; calling for repairs; maintaining equipment inventories; evaluating new equipment and techniques.
Maintains dental supplies inventory by checking stock to determine inventory level; anticipating needed supplies; placing and expediting orders for supplies; verifying receipt of supplies.
Conserves dental resources by using equipment and supplies as needed to accomplish job results.
Maintains professional and technical knowledge by attending educational workshops; reviewing professional publications; establishing personal networks; and participating in professional societies.
Contributes to team effort by accomplishing related results as needed.
Requirements
Licensed Dental Assistant
CPR/BLS Certification is required
Excellent communication skills, both written & verbal
Engaging personality with high EQ and ability to easily learn new ideas & concepts and apply them to the role of the Dental Assistant in the practice
Tend is a place where dentistry is transformed into the empowering, human, and joyful experience it should be—for your patients, and for you.
The highest standard of care - Our providers always adhere to ADA guidelines
Outcomes over quotas - We respect provider autonomy and put patient needs first
Beautiful dental studios - Our award-winning spaces are designed to soothe and delight patients
An infusion of hospitality - We want your patients to look forward to seeing you
Warm, collaborative culture - We're an inclusive, curious team that's driven by excellence
Career development - We provide in-person mentorship and free, world-class courses
High-tech environment - Our dental studios are equipped with cutting-edge clinical technology
Top-notch compensation package - We offer best-in-class base pay and comprehensive benefits
Tend is an Equal Opportunity Employer:
Tend is committed to promoting a work environment in which differences are respected, employees are treated fairly, and individual contributions are valued and rewarded. We are proud to be an Equal Opportunity Employer.This policy applies to all terms and conditions of employment, including recruiting, hiring, placement, promotion, termination, layoff, recall, transfer, leaves of absence, compensation and training.