Oral Surgeon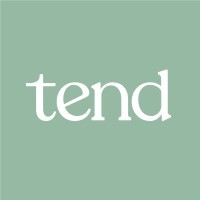 Tend
Washington, DC, USA
Posted on Friday, June 18, 2021
At Tend, we're combining top-notch care with soothing and safe environments, elevated hospitality, consumer-grade technology, and curated products to redefine going to the dentist as a whole-you wellness experience.
Tend's Oral Surgeon plays a vital role on our team and must be a passionate, service-oriented team member who is committed to our values, our brand principles, and delivering exceptional service to our members. The Oral Surgeon will provide surgical treatment for our members who require specialist orofacial procedures. You will be responsible for patient consultations, procedures, and aftercare ensuring a unique, patient-centric dental experience that supports the values of our brand.
Reimagining dentistry takes a unique and diverse team, all working together through commitment, collaboration, and creativity to create the world's first dental wellness experience. Join the team that makes going to the dentist an experience people look forward to.
About the Role
Assist in creating a unique, customer-focused dental experience for patients.
Utilize diagnostic data to determine needs and treatment goals; develop and discuss treatment plan options with patients.
Collaborate with General Dentists and Orthodontists to enhance patient experience and treatment.
Maintain detailed patient records to inform treatment plans and after-care.
Administer general and local anesthetics, when necessary.
Perform surgical procedures to extract impacted or damaged teeth, place dental implants and remove tumors and other abnormal growths of the oral and/or facial regions.
Prescribe medication to improve recovery and control pain after procedures.
Treat infections of the oral cavity, salivary glands, jaw, face, and neck.
Providing emergency treatment of orofacial injuries including facial lacerations, and intraoral lacerations.
Providing support and advice to patients receiving long-term care.
About You
Doctor of Medical Dentistry (DMD) degree or a Doctor of Dental Surgery (DDS) degree.
Successful completion of an accredited oral surgery program and Board Certified.
Current License to practice dentistry in state where employed.
CPR/BLS Certification is required
Technical proficiency with CBCT scan.
Demonstrated commitment to professional development and CE.
Dedication to ensuring the highest quality of care to patients.Leadership skills that value collaboration and an inclusive work environment.
Extremely resourceful, highly creative, and high energy, able to brainstorm and implement new ideas.
High level of integrity and dependability with a strong sense of urgency and results-orientation.
Exceptional attention to detail.
Flexible working hours.
#tendcareers
Tend is a place where dentistry is transformed into the empowering, human, and joyful experience it should be—for your patients, and for you.
The highest standard of care - Our providers always adhere to ADA guidelines
Outcomes over quotas - We respect provider autonomy and put patient needs first
Beautiful dental studios - Our award-winning spaces are designed to soothe and delight patients
An infusion of hospitality - We want your patients to look forward to seeing you
Warm, collaborative culture - We're an inclusive, curious team that's driven by excellence
Career development - We provide in-person mentorship and free, world-class courses
High-tech environment - Our dental studios are equipped with cutting-edge clinical technology
Top-notch compensation package - We offer best-in-class base pay and comprehensive benefits
Tend is an Equal Opportunity Employer:
Tend is committed to promoting a work environment in which differences are respected, employees are treated fairly, and individual contributions are valued and rewarded. We are proud to be an Equal Opportunity Employer.This policy applies to all terms and conditions of employment, including recruiting, hiring, placement, promotion, termination, layoff, recall, transfer, leaves of absence, compensation and training.