Associate Dentist - Rock Center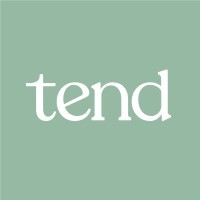 Tend
New York, NY, USA
Posted on Wednesday, December 1, 2021
We're looking for an Associate Dentist at Tend Rock Center.
The Tend difference
Tend does dental differently for patients and clinicians alike, and we want our Dentists to love their jobs more than ever.
The Associate Dentist role
Associate Dentists at Tend Rock Center are a key part of helping our patients look forward to the dentist. Associate Dentists have the opportunity to perform dentistry at the highest level with access to state of the art technology and the highest-rated materials. Associate Dentists must be passionate and service-oriented as our patient experience is at the heart of what we do. By leading clinical diagnosis and developing dental treatment plans, Associate Dentists focus on the unique needs of each patient. Most of all, Associate Dentists are part of a collaborative dental team, have supportive leadership, have access to continuing dental education to grow their careers, and enjoy great benefits.
The associate dentist we are looking for has:
A DDS or DMD degreeCurrent CPR/BLS certification
Current license to practice dentistry in state where applying
Minimum 3 years of clinical experience at a dental practice
Dedication to ensuring the highest quality of dental care
A high level of integrity, dependability, creativity, and resourcefulness
Leadership skills that value collaboration and an inclusive dental work environment
As an Associate Dentist at Tend, you will:
Lead clinical diagnosis and patient treatment, with the goal of providing the best possible dental care and providing the best possible patient experience
Partner with non-clinical staff to help the dental studio operate as well as possible, from the People team, to the Finance team, to the IT team, to the Experience team
Help patients look forward to the dentist
Benefits for Associate Dentists at Tend:
Generous compensation package (daily rate and production)
Medical benefits, dental benefits, and vision benefits
401(k) benefit with a 4% match
Oral health stipend benefit at Tend
Malpractice Insurance coverage
Pre-tax commuter benefits
Generous paid time off plus company holidays
Tend is a place where dentistry is transformed into the empowering, human, and joyful experience it should be—for your patients, and for you.
The highest standard of care - Our providers always adhere to ADA guidelines
Outcomes over quotas - We respect provider autonomy and put patient needs first
Beautiful dental studios - Our award-winning spaces are designed to soothe and delight patients
An infusion of hospitality - We want your patients to look forward to seeing you
Warm, collaborative culture - We're an inclusive, curious team that's driven by excellence
Career development - We provide in-person mentorship and free, world-class courses
High-tech environment - Our dental studios are equipped with cutting-edge clinical technology
Top-notch compensation package - We offer best-in-class base pay and comprehensive benefits
Tend is an Equal Opportunity Employer:
Tend is committed to promoting a work environment in which differences are respected, employees are treated fairly, and individual contributions are valued and rewarded. We are proud to be an Equal Opportunity Employer.This policy applies to all terms and conditions of employment, including recruiting, hiring, placement, promotion, termination, layoff, recall, transfer, leaves of absence, compensation and training.